Michelle Rodino-Colocino emphasizes the new issues surrounding the existence of the "digital divide" that complicate the definitions of knowledge and literacy. Existing scholarship and critique on the digital divide has been focused on the implications of its accessibility. This medium should be pervasive considering that proficiency in the usage of digital interfaces is becoming more and more necessary in both social and professional spheres. However, this is still not the case due to factors such as expense, education, and access. Knowledge of the digital medium is essentially something growing ever more imperative for individuals to stay informed, educated, and relevant in terms of  usable skills in the workplace.
Rodino-Colocino takes this idea a step further with the notion that complete technological literacy may not even be enough to guarantee the security of an individual's professional livelihood. This alarming proposal comes with the rise in outsourcing tech positions. These once sorely needed jobs are now being figuratively packaged up and sold off to foreign countries like India. The factor of technological proficiency now comes up short against the value of producing digital content rapidly for a fraction of what the practice would cost in the United States. Rodino-Colocino laments this change, putting it in her own words as a practice serving marketing ends rather than socially constructive ones (Laboring Under The…, p. 487).
To follow up on the author's sentiments, I researched a bit on this growing trend of outsourcing. The Seattle Times article "High Tech Jobs Next Phase of Outsourcing," chronicles an interview with Partha Iyengar — research head for Gartner India (a USA based global IT company. Iyengar explains that this physical movement of business is simply the next step of globalization. He uses the example of "cars moving to Japan, then low-cost manufacturing moving to China" as other examples (Wax, 2010). The major difference in the case of outsourced IT and coding careers is mainly that these professions provide a very advanced set of skills and education that not everyone is able to attain. The fact that knowledge and skill-based professions are now being exported undermines the belief that education and expertise are guarantees to professional success.
When I thought of the notion of skill or talent in relation to a media example, I instantly thought of products like animated television shows or movies. I wondered if something as nuanced as this skill was also the victim of job outsourcing. Sure enough, the trade has experienced significant outsourcing since India's animation industry's growth began in 2005 (Linn, "India, The World's…"). Large corporate entities participating in this outsourcing include but are not limited to Walt Disney, Warner Brothers, and Sony (Linn, "India: The World's…"). This trend of outsourcing is not limited to the United States either — with Japanese production companies like TV Asahi exporting animation jobs for the first time in over two decades (Schilling, "Japanese Companies outsourcing…").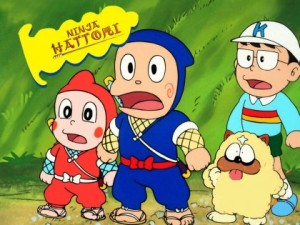 One large factor of this exportation is again cost — which mirrors Rodino-Colocino's sentiment that many of these operations are driven by "market-based" decisions rather than socially constructive ones. in fact, the estimated cost of producing animation in India costs roughly $25 an hour as opposed to a $125 loss in the USA(Linn, "India: The World's…"). Though reduced cost is a benefit in japan as well, their motives lie in the belief that Japanese animation is becoming an increasingly stagnant industry due to decreased birth rate in the country and subsequently fewer viewers (Schilling. "Japanese Companies Outsourcing…"). The loss caused by outsourcing animation projects is supposedly counterbalanced by the expansion of the market. Animator Takahiro Kishimoto — an animator outsourcing the creation of his anime 'Ninja Hattori' argues that the outsourcing has led to the series being broadcasted in India as well as Japan. This newfound popularity in the animators' home country makes them even more eager to create. Furthermore, globalization of this animation has the potential of opening new foreign markets for the niche market of anime (once only geared towards Japanese audiences) (Schilling, "Japanese Companies Outsourcing…").
In sum, the exploration of the topic of outsourcing using Rodino-Colocino's research as a guide brings about the notion that globalization can be both inherently harmful or beneficial depending on its usage. Furthermore, skill, talent, and education in mediums thought to be only accessible to the privileged do not guarantee security in the workplace. This extra layer of not only needing to be proficient in a skill but being able to produce it as quickly and as cheaply as possible in the digital divide complicate its definition and make me wonder if there really is such a thing as complete security. If an already talented individual is being deprived of an advantage such as a good career simply due to the fact that they are not able to produce it cheaply enough, what more will it take to seen as at an advantage?
In this sense, the digital divide has really shifted sides. Moreover, so have many other skilled professions. Rather than having a group of unskilled and uneducated individuals at a disadvantage — qualified, educated, and talented individuals are now feeling the plight of globalization while those in outsourcing countries far less privileged provide the skills without reaping the economic benefits.
Works Cited
Lin, Renita. "India: The World's Animation Outsourcing Hub – BRIC Expansion Blog." BRIC Expansion RSS. N.p., 10 May 2012. Web. 29 Apr. 2015.
Rodino-Colocino, Michelle. "Laboring under the Digital Divide." New Media and Society 487-511 8.3 (2006): 487-511. SAGE Publications. Web. 29 Apr. 2015.
Schilling, Mark. "Japanese Companies Outsourcing Anime." Variety. N.p., 28 Jan. 2012. Web. 29 Apr. 2015.
Wax, Emily. "High-tech Jobs next Phase of Outsourcing?" The Seattle Times. N.p., 08 Nov. 2010. Web. 29 Apr. 2015.