While my expertise lies in the area of personal interpretations and reflections in songs, I feel that I should get into the zone of album reviews due to my love of music and the appreciation that I have for each genre.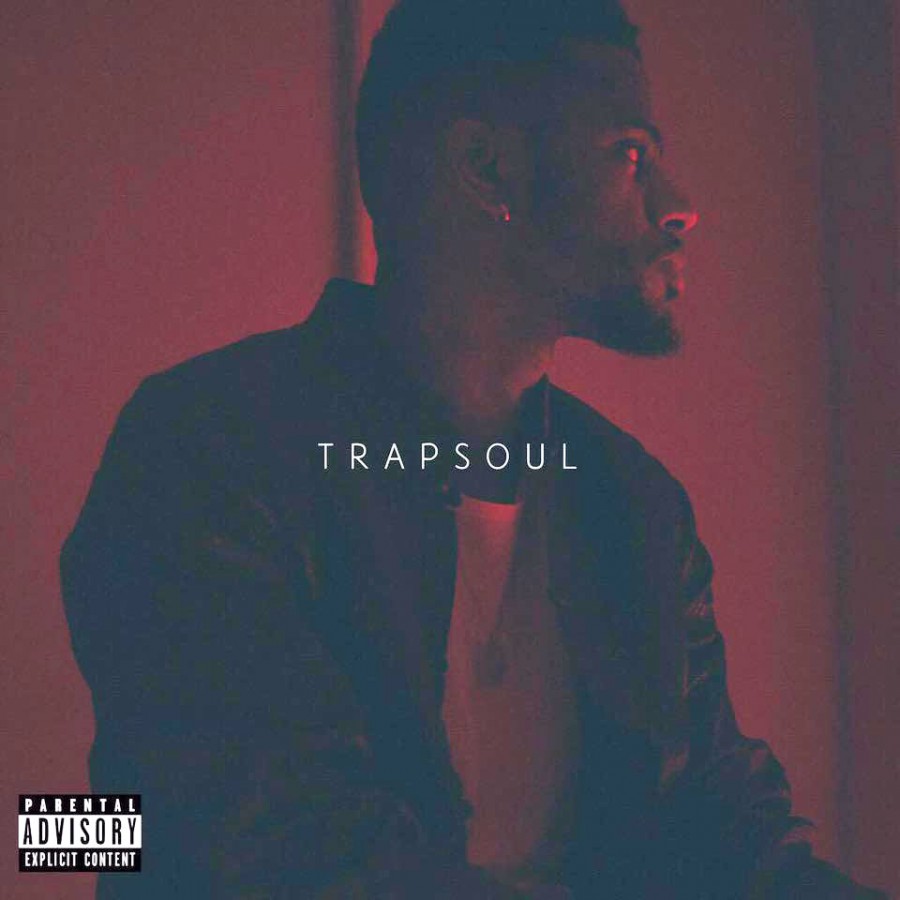 Today's review will be on "Trapsoul", Bryson Tiller's debut album which was brought to stardom through his breakout single "Dont." Nowadays it is not the norm for an artist to rise to fame through media platforms such as Soundcloud, Youtube or even Twitter (Just ask Post Malone and Fetty Wap). Tiller is from Louisville Kentucky as well.
Prior to this release, I heard the song "Don't" due to its phenomenal success, but did not come to appreciate it until I gave a couple of listens. After Trapsoul came out at the top of October, I found myself in my dorm a month later listening through the whole album. While albums are meant to be played from top to bottom, there are only a handful which I can actually do that with (Wale x Attention Deficit, Isaiah Rashad x Cilvia Demo, Kendrick Lamar x Good Kid Maaaad City). Upon the first listen, I noticed something in Tiller who somehow became lovechild born with the genes of Drake and Ty Dollar Sign. Somehow, the album felt like a book and each chapter was built off the prior track.
I have discussed Tiller's content with many individuals and the majority opinion (from the people that I have talked to) is that Tiller is pretty "overated" with comments ranging that he will never be as good as Chris Brown and the he is not that good of a signer. Hearing statements like these prompted me to analyze this album and develop an understanding on my own. If it is something that I have noticed time and time again, is that people's opinions change and and it takes time for people's opinions to change. That's why it takes a couple of album listens to for me to fully decided whether I enjoy an album or not. What I found in Tiller was that he emulated the basic concepts that are associated with R&B, but he somehow created his own "sound" that will remain unique to him. Whether you are a Tiller fan or not, you have to recognize that he is somewhat versatile compared to other artists that have only one distinct sound (in reference to Mr. Dirty Sprite, Future Hendrix himself).
One thing that I will commend Tiller on is his production. I feel that production is something that can make and break you, if you have great production and an bad content you can still have an appeal. These factor plays well for rappers such as Dom Kennedy, IloveMAKONEN and Mr. Ba$ed himself, Lil B. While these rappers do not have high quality lyrical content, I feel that their production makes up for what their lyrics lack. In this case, Young Tiller has quality and production thus, maximizing the appeal that he has on his fans.
While I will commend Tiller's talent, I will bring up the question of versatility again. Music nowadays can be described as the latest fad-people will listen to whatever is popular at the moment. I mean, I know if that if Lil Uzi Vert never blew up, there is little to no chance that I would have heard "Top" or his latest project "Luv is Rage". While I feel that Tiller has hit a homerun *insert slugger fx from Rambo* on this project, can Tiller still crusie on the R&B scene by talking about love, relationships and girls. I know that Drake is highly successful because of his versatility; he can rap about girls, create a turn-up vibe and even talk about real-world issues on the same project. While I feel that many people compare other artists to Drake, I feel that he always has a new factor to bring to the table. But then again music is an algorithm that is always altered, Kid Cudi has created his style for so long and when he choose to divert from his traditional sound with projects such as "WZRD and Speen' Bulltet 2 Heaven."
Aside from production, I feel that the signing was great and the songwriting was amazing. The only thing that I wanted to point out is that I feel that Tiller can improve on his rapping and try to get out of his shell for the next album. Tiller's "Molly" (Track that is on his soundcloud) is a great track the displays his rapping skills. If Tiller can keep up with his singing, experiment his sound, get his rapping skills to another level and collaborate with other artists his next album will be sellout.
Favorite Tracks: Overtime, Open Interlude, Let Em' Know
Least Favorite Tracks:  The Sequence, Ten Nine Fourteen
Overall Rating: 8.5/10
Additional comments: Bryson Tiller is coming to Penn State at the end of April and hearing an artist on an album and hearing them live are TWO different things. I recommend coming out to the show and seeing what Young Tiller has to offer. Plus, he has an great duo opening the show.