Your first time on campus is such an exciting time. There are so many things to see, and your trip can only last so long (but don't worry, you will have four more years here). That being said,  it's important to make sure you visit some of the key places to get the ultimate Penn State experience!
The HUB
Hands down, if you're only able to visit one place on campus, you should make sure to visit the HUB. The HUB is pretty much the center of all things Penn State. There's the Penn State Bookstore, the THON store, a state of the art radio station, and honestly anything you could imagine.  If you can avoid going around lunch time, you'll be able to see all of the hustle and bustle of campus, without the huge lunch rush.
2. Pollock, Findlay, Waring, and South Commons
The dining halls, affectionately known as the commons, are where students living both on campus and off can come to study, grab food, or even play ping pong. These commons will most likely become your go-to dinner spots when you come to Penn State.
3. The Arboretum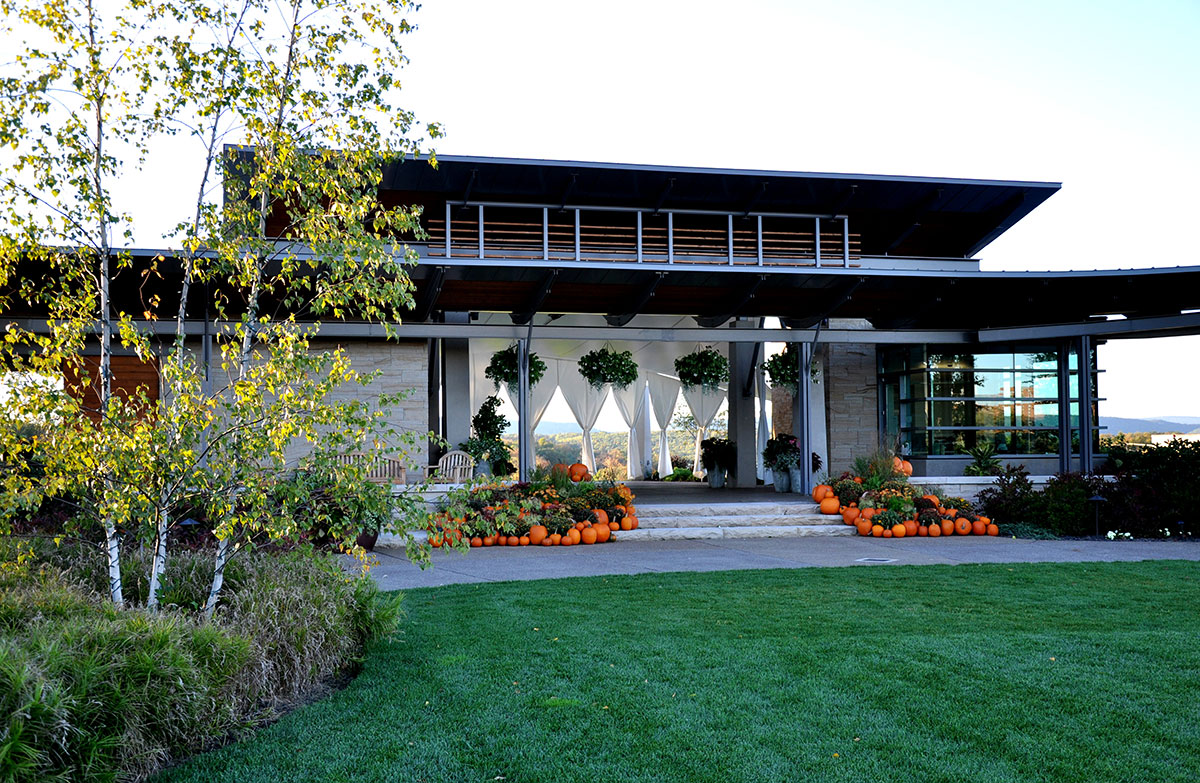 If you plan on visiting the Creamery, the Arboretum is a must see while you're on that side of campus. The Arboretum is full of incredible scenery and waterfalls alike. Nothing beats going there on a beautiful day!
4. Your Potential College's Home Building
Visiting your college's home building is a great thing to do if you're able! Your college's home building typically is where the college's dean, professors and advising team are located. It's a great idea to get acquainted with this building since you'll most likely frequent it!
5. The Lion Shrine
If you're on campus, you might as well take a picture to commemorate your exciting day! The Lion Shrine honors our beloved mascot, the Nittany Lion, and is a must-see while you're exploring campus!
6. The Pattee and Paterno Libraries
The library is probably my favorite place on campus, and there's an endless amount of new rooms to explore each time you walk through its halls. Not only are there some interesting rooms, there's a cafe called McKinnon's located in the basement, which is the perfect way to get you through your future study sessions!
7. McLanahans
McLanahans is packed on game day, so if you're looking to see where you can get some Penn State attire, unique gifts for your friends and snacks, this is the place to be!
8. The Corner Room
The Corner Room is another Penn State staple. Located on Allen Street, this is the perfect place to grab a bite to eat, or watch a snowstorm cover happy valley!
9. The Berkey Creamery
Who doesn't love ice cream? I might be biased, but I'm pretty sure the creamery has some of the greatest ice cream on the planet. It's the perfect way to treat yourself after your day of exploring campus!
We can't wait for you to come visit our home away from home!