Name: Umberto Saetti

Role: President
Umberto is currently a graduate student pursuing a Ph.D. in Aerospace Engineering and a concurrent M.S. in Electrical Engineering. He previously graduate with a M.S. in Aerospace Engineering from Penn State and with a B.S. from Politecnico di Milano, Italy. Umberto is part of the Vertical Lift Research Center of Excellence (VLRCOE) and his research interests lie in Rotorcraft Flight Dynamics and Control.
---
Name: Regis Thedin
Role: Vice President
Regis has a BS (2013) and MS (2014) both in mechanical engineering and is a current PhD candidate in aerospace engineering. His current research involves bringing wind energy concepts into the rotorcraft community. His work includes the analysis of the effects of resolved atmospheric turbulence on ship airwakes and the subsequent effect on an approaching helicopter. From the helicopter perspective, research interests are on the flight dynamics and pilot workload when subject to the highly turbulent airwake flow. Funded by the Army through the VLRCOE, his goal is to improve simulators realism by understanding what levels of fidelity are necessary on the airflow module.
---
Name: Keerti Prakash
Role: Secretary
Keerti is currently a PhD candidate at The Pennsylvania State University, within the Aerospace Engineering department, working on augmenting passive damping for rotorcraft blades. He graduated with my M.S. degree from Penn State in December, 2017. His M.S. thesis focused on modeling of stick-slip behavior of carbon nano-tubes to estimate the damping augmentation in a hinge-less rotor blade.
---
Name: Carter Forry
Role: Treasurer
Carter is an undergraduate student pursuing a B.S. degree in aerospace engineering. He became involved with AHS as a volunteer in the Adverse Environment Research Test Systems (AERTS) lab. He plans on pursuing an M.S. degree in aerospace engineering after completing his undergraduate career.
---
Name: Belen Veras-Alba
Role: Outreach Coordinator
Belen is a MS student in aerospace engineering at Penn State. She began volunteering in the Adverse Environment Rotor Test Stand as an undergraduate student and continues in the facility as a graduate research assistant focusing on the deformation and breakup of supercooled water droplets. She has had summer internships at NASA Ames Research Center with the Aeromechanics Office.
---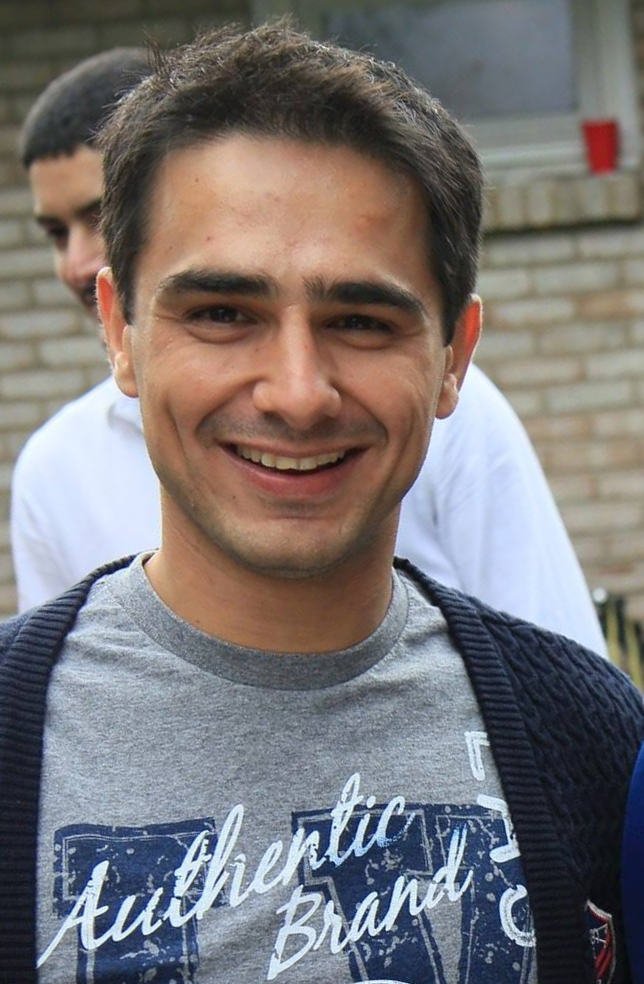 Name: Ilker Oruc
Role: Website Designer
Ilker Oruc is a Ph.D. candidate in Department of Aerospace Engineering studying rotorcraft aerodynamics and flight dynamics. After getting his B.S degree from Istanbul Technical University, he started his MS. degree at Penn State University and graduated in 2013. Currently, he works as a Graduate Research Assistant for Vertical Lift Center of Excellence at Penn State. His research is mostly focused on improving helicopter handling qualities for shipboard landing operations. In his research, he investigates several CFD methods to perform fully coupled ship/helicopter real-time CFD simulations.
---
Name: Dr. Edward Smith
Role: Faculty Advisor
Dr. Ed Smith has been a member of the Aerospace Engineering faculty at Penn State University since 1992. He also completed his Bachelor of Science degree in Aerospace Engineering from Penn State, where he also worked as a George F. Wislicenus Undergraduate Research Assistant in the Applied research laboratory (ARL). He attended graduate school at the University of Maryland Center for Rotorcraft Education and Research, earning MS and PhD degrees in Aerospace Engineering. Working under the supervision of Prof. Inderjit Chopra, Ed became engaged in research in helicopter dynamics and composite rotor blades.
---
Name: Dr. Jose Palacios
Role: Faculty Advisor
Dr. Jose Palacios joined the faculty of Aerospace Engineering at Penn State University in August 2013. Jose received his bachelor, MS and PhD in Aerospace Engineering from the same department and school. He spent 5 years as a post-doctoral researcher at the Penn State Vertical Lift Research Center of Excellence. During that time, his main research focus has been aircraft and wind turbine icing. Jose has developed testing capabilities to investigate icing physics and methods to prevent ice accretion. The construction of an Adverse Environment Rotor Test Stand and an upcoming Ice Crystal Wind Tunnel have helped secure funds for on-going research in the field of rotorcraft icing physics, engine icing, de-icing systems, and ice protective coatings.