Cruising on Craigslist
When cruising was introduced to the public in William Friedkin's "Cruising," there was a focused leather bar approach to the idea of gay men interacting with one another in New York City. Since then, the bars and clubs that were home to gay men have been erased and replaced with restaurants and shopping strips. Gay men were forced out of a private environment where they could be comfortable with their sexuality and enjoy the company of others who shared their tastes.
"The Meatpacking, back in the 80s, was very big into leather bars and transgender prostitutes," said Jeremiah Moss.
"It went from a place where you could find underground sex of all kinds, to basically a suburban style upscale shopping mall, which is what it is now. It's where tourists go to shop."
Since the decline of the leather bars and sex clubs, New York has completely changed its culture. It once was a liberal city where free expression was nurtured. But now, it's lined with outlets and giant advertisements. The gay underground culture has since been pushed out or to the edges of the city. And because of cases such as Mark Carter's, all gay people have the right to be afraid and feel unwelcome in NYC.
So where did they go?
Online. Today, the homophobic culture seems very harsh and outside of the gay meccas such as San Francisco, gay men no longer have an outlet where they can feel comfortable getting away to. There private sexual life has to be put on display for shaming in order to fully embrace their own sexuality as Lauren Berlant and Michael Warner suggest in their response to "Sex in Public," so ultimately they have had to find alternative, more discrete methods.
Websites such as craigslist have become a resource for people to find relationships based on specific desires, whether it be a quick blowjob, BDSM, paddling, "gumming" or just an evening romance. Under the "Personals" tab one can navigate into their preferred sexual orientation such as M4M (Men for Men) and find partners based on sex.
Each post will have what the creator wants in the relationship and how to contact him. Users are able to be very specific about their desires in order to fully disclose what will be expected. This method is very similar to how handkerchiefs are used in the leather bar scene except without any confusion.
" Pretty Boy Jock on the DL Looking to Play with Straight/Bi Dude Ass"
Craigslist can offer the ability to form intimate relationships that would otherwise be difficult to establish in a normal public setting.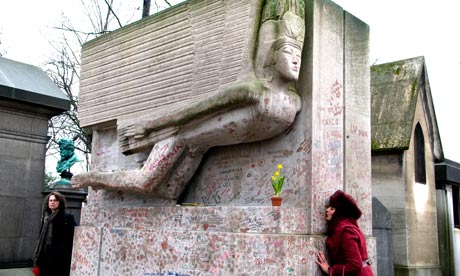 In our discussion of Oscar Wilde's sexuality, it was concluded that his sexual affairs were all done under the public light. Wilde's grave is a beacon for homosexuals but his life also proved many things. The primary thing is that he never publicly announced his homosexuality. While the specific reason is unknown, one can conclude that because it was illegal to homosexual at the time, he reserved from publicizing this information. This illegality of homosexuality gave precedent to the present in that many people still look down upon homosexuals.
In Alison Bechdel's "Fun Home," she writes about how her father kept his homosexuality unknown from her and his wife for many years. And he would even take discrete trips to NYC to express his homosexuality. This kind of attitude that gay men have had in history only furthers proves that traditional cruising is at least much less effective because these men have to do it in complete secrecy.
Craigslist and similar sites have made accessing other men with similar interests more accessible through their semi-anonymous forum. And with the death of traditional cruising, it's a resource that is valuable to the gay community.