For Good: Evanston Spirit of Progress Mural project manager awarded $2,500 grant
http://www.soapboxmedia.com/forgood/102015-Felix-Rodriguez-Evanston-Mural.aspx
Evanston Spirit of Progress Mural project manager awarded $2,500 grant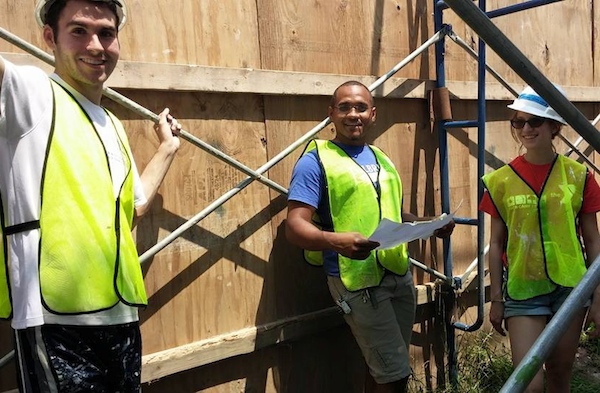 Felix Rodriguez was recently awarded $2,500 through a grant made possible by School Outfitters, a partner of the Evanston Spirit of Progress Mural.Rodriguez, who is originally from the Dominican Republic, worked as an artist and taught in Santo Domingo for seven years before coming to the U.S. The Fulbright scholar started working with ArtWorks in 2013 while pursuing a master's degree in art education at the University of Cincinnati. He worked as a teaching artist with ArtWorks in 2014 and returned to Cincinnati this year to become a project manager for the Evanston Spirit of Progress Mural.
The mural, located at the site of a former mural created in 1992, is a collaborative effort among ArtWorks, the Evanston Community Council, School Outfitters and Xavier University. It was designed by Jimi Jones and is meant to engage local residents around themes that are meaningful to the Evanston community.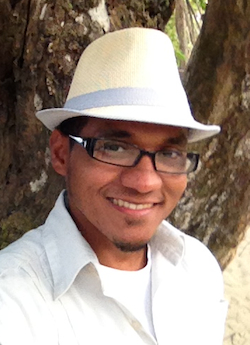 Felix Rodriguez
"The mural is a perfect combination of nice art everyone will enjoy but will also educate people and prepare them to be better citizens, to get involved and be active participants of the city," Rodriguez says.
The original timeline for the mural was seven weeks, but due to heat and unexpected weather conditions the project was extended to nine weeks.
Rodriguez decided to apply for the teaching grant, which was open to anyone who was part of the staff, to help cover expenses while he was pursuing his master's degree. The required essay called for applicants to explain why they're involved in the work they are in, what they value and what's important to the community.
"We are proud to be an active community partner in our area and especially excited to support the educational pursuits of teaching artists by funding the ArtWorks Teaching Artist Award," says School Outfitters Marketing Director Verna Coleman-Hagler.
Rodriguez, who holds a bachelor's in fine arts and music theory in education and a master's in art education, is currently pursuing his PhD in art education in central Pennsylvania.
Do Good:
• See the mural for yourself on Duck Creek Road near the I-71 North exit to Dana Avenue and Montgomery Road.
• Learn more about ArtWorks at its website.
• Visit School Outfitters' website for more information.