Hellooo History People!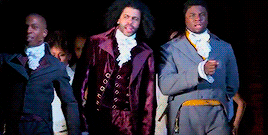 It might be nice (it might be nice) to start learning some history!
Let's take a walk down this week's memory lane –
October 10th:
1973: U.S. Vice President Spiro Agnew Resigns
President Richard Nixon's vice president, Spiro Agnew became the first vice president to resign from office. His political corruption included receiving many bribes throughout the course of his political career. Once this knowledge was uncovered by the U.S. Justice Department, Agnew plead guilty to federal income tax evasion, was discharged, and received a fine and three years of probation. Not even a year later due to the Watergate scandal, Richard Nixon became the first American president to resign.
October 11th:
1975: Late Night Television Show Saturday Night Live Airs Its First Episode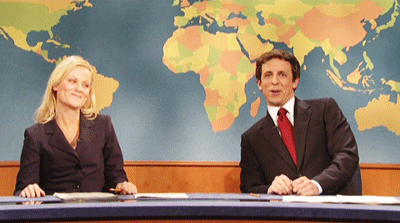 Comedy writer Lorne Michaels created this hour and a half long sketch show over forty years ago to provide the public with both a short release from the stresses of the work week, as well as information about the real world and events that are projected with a hilarious twist. One of the longest running late night shows ever, SNL appeals to people of all generations, as today's parents and children have grown up watching the short sketches of a variety of entertainers over the years from Chevy Chase to Tina Fey. By using real world occurrences, particularly U.S. politics, to fuel the show's distinct satirical perspective, the performers and writers are able to inform the viewers of things actually happening in the world.
October 12th:
1810: Oktoberfest!
Crown Prince Louis I of Bavaria married Princess Therese von Sachsen-Hildburghausen, and to celebrate, the couple threw a massive party that included events such as horse racing, (lots and lots of) drinking (Raise a glass.), and many more festivities.  The following year, the long period of celebration was repeated once again, and thus began the epic tradition of Oktoberfest (which actually takes place at the end of September and ends after the first week of October).
(Are you ready for more yet?)
Today in History: October 13th
1792: Construction Begins for the White House
On this day, the cornerstone was laid for the building that would become the home of the President of the United States starting in 1800. Washington, D.C. was named the nation's new capitol over Philadelphia in order to appeal to all of the colonies, particularly the south, through its more centralized geographic location. The second president of the United States, John Adams, and his wife, Abigail, were the first to reside in the monumental building.
Quote of the Day:

"Listen to the sound of silence."

Paul Simon (Birthday: Oct. 13th, 1941)

"The truth is rarely pure and never simple."


Oscar Wilde (Birthday: Oct. 16, 1854)