Golden is an idyllic former gold rush town with a trendy yet peaceful downtown full of restaurants, cafes, and breweries. Nestled between North and South Table Mountains and the spectacular foothills of the Rocky Mountains, it is home to world-class hiking and only a short drive to world-class skiing, made all the more pleasant by Colorado's famous 300 days of sunshine per year. What is more,
Golden is only a short train ride from the bustling metropolis of Denver, Colorado, which is itself home to a host of artistic, historical, cultural experiences, and, crucially, a major international airport. The Denver-Boulder-Golden area is also home to a bustling tech scene, with Google, Facebook, Amazon, Twitter, Uber, Oracle, Lockheed Martin, IBM, and VMWare offices, as well as robotics startups like Sphero and Misty Robotics.
Travel and Access
The Denver International Airport (DIA-abbreviation for reservations is DEN) is the 5th most active airport in the United States, with the third-largest domestic connection network in the country, and ranked the best airport in the United States by SkyTrax in 2018. DIA offers non-stop flights to a number of European and Asian cities, including Frankfurt, London, Munich, Paris, Tokyo, and Zurich.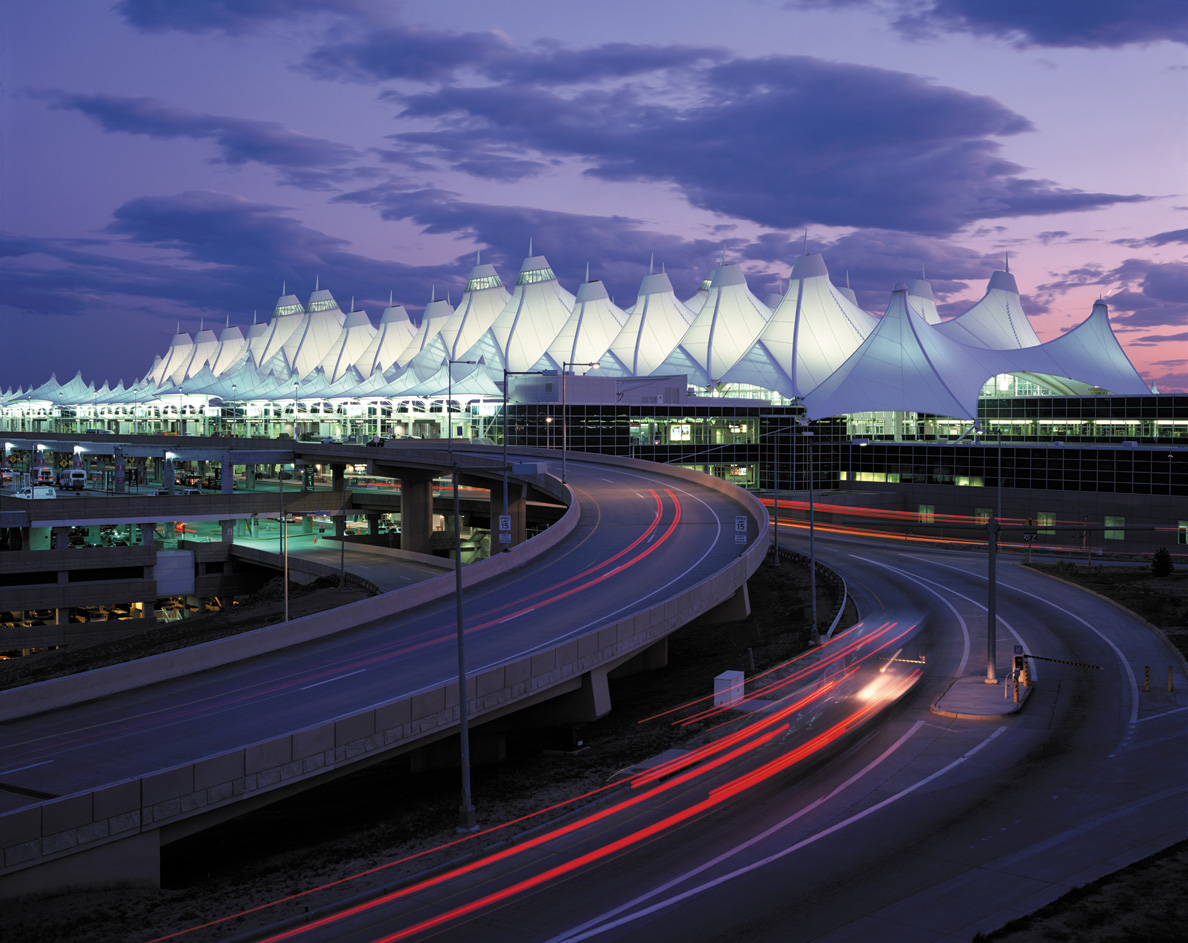 DIA is on the Denver Rapid Transit's A-Line to Union Station, Denver's central train station. The journey from DIA to Union Station is approximately 40 minutes, and attendees can transfer at Union Station to the W line to Golden, which takes 45 minutes, and includes a shuttle directly to Mines Campus. Altogether, the journey from DIA to Mines takes approximately 90 minutes, at a cost of approximately $10.
Main Conference Sessions and Receptions
The main conference will be held in the grand ballroom of the Mines Student Center, which can hold theatre seating for 200 people, with coffee breaks in morning and afternoon during interactive poster and demo sessions in adjacent ballrooms. In addition, an opening reception will be held on the first night of the conference in these adjacent ballrooms, and a conference Awards Banquet will be held in the Green Center's Friedhoff Hall.
| | |
| --- | --- |
| | |
| Main Conference location Ben Parker Student Center | Awards Banquet will be held in the Green Center's Friedhoff Hall |
Workshops and Tutorials
Workshops and Tutorials will be held in the newly renovated Green Center at Colorado School of Mines.
Green Center
Accommodations
Hotel blocks are being arranged at the Table Mountain Inn and The Golden Hotel, each of which are within a 5-10 minute walk of the conference venue, and which have standard rates of approximately $150-180/night at the time of the conference, with block rates currently being negotiated.
| | |
| --- | --- |
| | |
| Golden Hotel, adjacent to Clear Creek | Table Mountain Inn, immediately adjacent to campus |