Breaking news…Kim, Khloe and Kylie may all be pregnant at the same time!  This is the news that fills our news every day, well at least our Facebook newsfeeds.  To many the Kardashians are a family that are famous for no reason other Kim's sex tape, and while that is the reason they may have become famous they are so much more than that.  There is a reason that when you search lip kits Kylie's is one of the first to come up, or when you search super models Kendall is a top result.  One may google jeans and Khloe's brand "Good America" is one of the brands that appear.  While we could solely focus on the pregnancies and their businesses, instead we are going to focus on what makes the family successful, their familial bond and teamwork.  The Kardashians focus on the importance of these, inspiring us to do the same.
We read the news about various Kardashian sisters arguing about being pregnant at the same time because they all want all the attention on them. However, we know that this is not the truth.  The Kardashians are not like this and always help each, take Scott Disick for example.  Scott has always had an alcohol problem, however, after both his parents died, he fell of the deep end. Since this has happened, his relationship with Kourtney Kardashian has ended.  However, the family has not given up on him.  The family has helped him come out of his depressive state helping him improve his, and while that do not always agree with his choices, they have always stayed by his side.
The same is true when it comes to Khloe and Lamar.  When Lamar went into a coma the entire Kardashian/Jenner clan came to support him and did not leave his side, he was still a part of their clan.  Finally, the Kardashians/Jenner children were completely supportive of Bruce's transition to Caitlyn.  Although they have other issues with her, they have overcome the issue of her hiding her transition because she is their family.  This bond allows the family to work well together.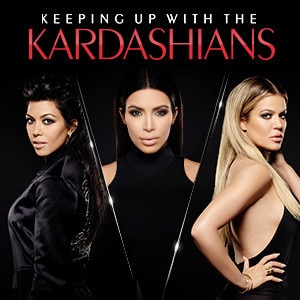 Many of their business ventures that have been the most successful are those that came from multiple Kardashians working together.  The successful DASH stores around the country are the work of all three Kardashian sisters.  They are now recognized around the country and world.
The same is true with the Jenner sisters'; they have created a fashion brand that is seen around the country and world.
Finally, there has been collaboration between the Jenner and Kardashian sisters that have been successful.  They have all created apps and video games with the help of their sisters.  Kylie has also collaborated with her sisters on her lip kits.  They have helped her create new lip kits, making her brand bigger.  This is because different kits bring in a different clientele.  Thus, team work directly translated to a successful brand for the Kardashians.
The Kardashians have a strong family bond allowing them to work successfully on different business ventures.  Thus, they inspire us to have a strong family bond and work well with our family, so that we can be successful as well.
Check in next week as we discuss my favorite show WAGS and its spin-offs.