As a young child I remember traveling down to Washington D.C. to watch the Redskins games.  And while I enjoyed being in the atmosphere of the games, imagine if you got to live the life these players do, be a part of  the excitement every day, breath the same passion that these players have the minute they complete a huge play.  Well that is what the television WAGS is all about, the wives and girlfriends of professional athletes.  This show takes you in and out of professional sports players lives through the eyes of their significant others while teaching important skills.  The television show teaches people the importance of loyalty as well as self-sufficiency.
The first thing that people think of when they think of professional sports player's relationships is they are not loyal.  These players have other women throwing their bodies at them all the time.  However, one looks at the beginning of the franchise one of the first wives to appear on television was Sasha Gates.  She is married to Antonio Gates a tight end for the Los Angeles Chargers, formally San Diego Chargers.  Sasha has been married to Antonio for 5 years and they have been dating for even longer.  They currently reside in their home with two beautiful children.  Anybody who knows anything about football knows Antonio Gates is a pro-bowl player and has had multiple contract extensions, making him basically a millionaire.  Therefore, many women are throwing their bodies at him.
The television focuses on the strength of the Gates relationship and how even though he is a high profile player his familial relationships are very important to him.  This is seen through the eyes of Sasha Gates, as he stands by her side and supports her through all the drama surrounding Sasha with the other women and the drama that surrounds him.  This loyalty is not just secluded to the Gates, but is also found in other relationships with professional athletes on the show like the Ajirotutu's, Julius and to be Claudia Peppers', Ashley and Philip Wheeler, Nicole and Larry English and many other relationships.  These relationships inspire us to have similar relationships in our own lives.
And while the television show stresses the importance of loyalty, it also stresses the importance of self-sufficiency.  It may seem that our lives are wonderful, but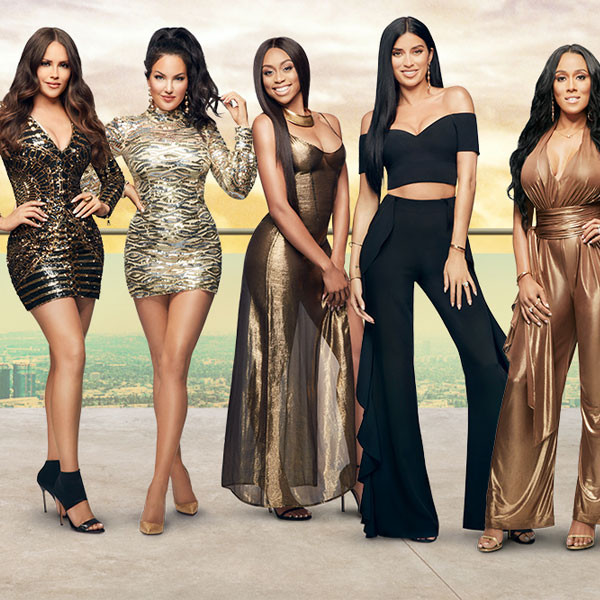 everything can disappear in a split second.  These people are living fabulous lives, in million dollar homes, going on magnificent vacations, what happens if they get divorced.  The show focuses on the positive relationship in the sports world, but every once in a while there is a poor relationship wheere one women throwing their bodies at the men actually breaks up a relationship.
This happened in WAGS Miami with Darnell Nicole and Rashad Jones.  Rashad cheated on Darnell and their engagement was called off.  Darnell moved out of their mansion that they had together and started a business.  She needed to support herself and her daughter.  While this is a response to the cancelled engagement many of the women keep their finances separate from their men, running their own business, such as stores, fashion lines and blogs. This helps them to have independent lives, if they do break up with their significant others.  This in turn inspires us to have our own careers and not be dependent on a man.
WAGS is a television show that no only teaches us the importance of loyal relationships as well as the importance of self-sufficiency.
Check in next week as we explore the world of messed up plastic surgery with Botched.