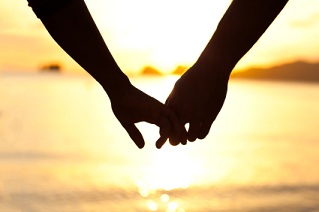 When two people come together and form a relationship the question of who should wear the pants in the relationship may come to light. Should the man be the head of the relationship? But why cant the woman be the leader? My perspective on a relationship is two people going through this crazy journey we call life side by side. The servant-leadership theory supports my perspective that a leader can effectively lead by serving first his followers.
The servant-leadership theory does not place the leader above the followers. It rather puts the attention of the leader on emphasizing the concerns of the followers, empathizing with them and nurturing them (Northouse, 2013). This theory focuses on the followers first. The leader must empower those he/she is serving so that the person can reach their full potential. The leader focuses on the greater good of the group. Northouse (2013) explains that Greenleaf identified 10 characteristics that are central to the development of servant-leadership. The ten characteristic include listening, empathy, healing, awareness, persuasion, conceptualization, foresight, stewardship, commitment to the growth of people, and building community. Following these characteristics we can begin to explain the servant leadership role in a relationship.
In order for a relationship to be successful each member will need to take on the role of servant-leader. The important aspect is that the two individuals are looking out for each other. They both are nurturing the relationship and doing what will be best for the greater good of the relationship. Listening is very important in order for this to occur. There is a difference between hearing and actively listening. When one actively listens, they can pick out their partners point of view in order to validate their perspective. Many arguments can be avoided by taking the time to listen to what is bothering one another. Many issues may only be due to lack of communication.
We all go through different situation in our everyday lives. It is difficult to know what another person is feeling. Many times our own problems may seem like the only thing that matter. Having empathy in a relationship and being able to put oneself in the other persons shoes is crucial. Showing your partner you understand their struggle and validating their feelings can be all that is necessary to bring relief to their day.
We all bring baggage into relationships, whether it be from family problems or previous relationships. Each person in the relationship needs to help the other person become whole again. Working together to overcome insecurities will bring healing to both individuals. Showing the person you accept them just the way they are and a willingness to work with them can start the healing process. Being aware of what needs healing and other issues that arise is important in the servant leadership theory.
Being aware of the effect our actions have on our partner is important to lead the relationship forward. Sometimes we do not realize that our actions have negative effect on our partner. Certain things we do or say can stay with someone for a very long time. Being able to take a step back in order to evaluate our attitude and be able to change in order to positively influence the relationship is crucial.
When two people with different perspectives come together there will be some arguments. Arguing, if done in a healthy manner, can be productive. Each partner should focus on  expressing their perspective in a gentle manner in order to persuade the other rather then coerce them through ultimatums. Being able to work towards a compromise in order to defuse an argument is essential.
Every relationship should a have long-term goals that are guiding the relationship. Conceptualization in servant-leadership explains how the leader must be a visionary and provide direction (Northouse, 2013). This can also be applied to relationships. Many relationships are going nowhere due to lack of goals. Each partner may have a different goal in mind or no goal at all and only go through the motions of being together. This can be very unhealthy and lead to unnecessary heartbreaks. Being on the same page and working towards goals is important. Goals that relationships work towards can include engagement, marriage, having kids, or planning for vacations. Making the goals clear and guiding the relationship in order to meet these goals will help in maintaining a happy relationship.
Along with goal setting come foresight, which is the leaders ability to predict what is to come. As humans we live and learn. We go through experiences that teach us important lessons. Lessons from previous relationships can be applied to current relationships to either do certain things better or to avoid certain situations. Using this foresight can help reach the goals that were set.
Being in a relationship means picking the other person up when they are down. Sometimes it even means carrying the person until they are well enough to stand on their own. At one point or another each individual will need to display this stewardship in the relationship. Being there for the person and taking lead when the other person needs guidance will help in working towards the greater good of the relationship.
I believe that inspiring and encouraging your partner will help them grow and become a better person. This should be a mutual interaction. Both individuals should commit to helping the other person grow. This growth can be through the pursuit of a dream job or picking up a hobby that interests the person. Realizing this growth will make both individuals happy and appreciate one another.
The final characteristic in the servant-leadership theory is building community. When two people come together they are merging each others life together. Each person now has a new family, a new group of friends, and will even create a family of their own. As a servant-leader one should encourage their partner to continue their old friendships and make new friends together in the process. This will help the relationship feel safe and connected with others.
Meeting someone who you'd like to share every moment with is a wonderful experience. Being a leader does not mean taking charge of the other person or being bossy in order to get your way. Successful relationships are those where both individuals serve each other and know when it is appropriate to lead. Servant-leadership shows that leading side by side in order to grow together and nurture the relationship can be an effective way to lead.
Reference
Northouse, P.G. (2013).  Leadership: Theory and Practice.  Los Angeles: Sage Publications.