If you've already begun your college search, chances are you've heard of the dreaded "freshman 15," or the 15 pounds that first year students allegedly end up gaining as a result of adjusting to college life (and all you can eat dining halls).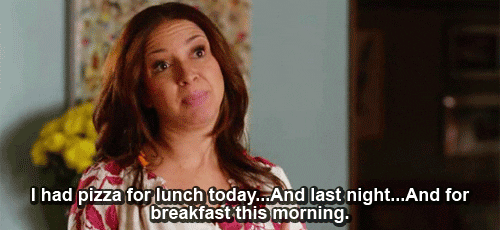 The good news is that the freshman "15" is actually a myth–according to studies on freshman weight gain, the average pound gain was actually 2.7 pounds. That being said, it can still be difficult to manage a healthy lifestyle while trying to juggle classes, clubs and friends. Here are some tips to help kickstart your college career career with healthy habits!
Start preparing now: It's important to start developing healthy habits before you head off to school. For many freshmen, college is the first time they've been given total freedom over what and how much they eat. When faced with an all you care to eat dining hall (with an extensive selection of Berkey Creamery ice cream), it can be like a kid in a candy store. Learning portion control and what makes a balanced meal are life lessons that start now!
Eat your veggies: When mom's not around to tell you to eat your vegetable, it's up to you to maintain a balanced diet. In a dining hall full of unhealthy temptations, it can be hard to resist fried foods and desserts. One tip that worked for me–instead of getting all of your buffet food at once, start off with a salad or bowl of veggies. Fill up on the good stuff before heading back to grab a plate of chicken tenders. If you get into the habit of eating a salad with every meal, you'll be in good shape!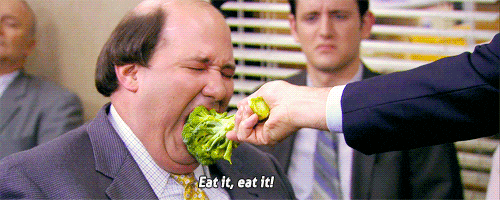 Get healthy snacks: Stock up on some healthy dorm snacks! When I lived in the dorm, I always had a stash of cheese sticks, crackers, apples, yogurts and granola bars to either grab and go before class or eat for a late-night study snack. I personally didn't have a lot of self control when it came to unhealthy snacks (chips are my weakness!), so I tried not to keep that stuff in my room. If I did, I tried to get pre-portioned packages–it's a lot easier to resist opening second snack pack of chips than another handful out of the party-sized bag.
Hydrate, hydrate, hydrate!: Be sure to bring a good reusable water bottle! Water stations are readily available in the dorms and around campus, making it easy to always have a drink available. If you're thirsty, try to avoid drinking your calories–several trips to the soda machine in the dining hall can really rack up your calorie count!
Hit the gym: Campus fitness centers are now included in your student fee, so there's no excuse not to hit the gym! If you're new to the gym or don't know how to get a good workout, grab a friend and go to a fitness class! Whether it's yoga, circuit conditioning, washboard abs or power remix, there's something for everyone.
Walk: The bus can be tempting, but you'd be surprised how much simply walking to class will up your step count for the day. I regularly walk 3-4 miles a day by walking to and around campus.
The biggest piece of advice I can give–all things in moderation. It's fine to have a cheat day here and there, so long as you balance it out with healthy choices.