To the Theatre
September 14, 7:30 p.m., Penn State Downtown Theatre (Allen Street below Panera)
The Paterno Fellows Program has reserved the Theatre for this performance! Tickets are required, but are free of charge! Paterno Fellows may pick up one or two tickets in 103 Sparks between 9:00 a.m. and 4:00 p.m. while supplies last. These tickets are for Penn State students only, but if you want two, the second person does not have to be in PFP. We want to fill the house, so please only take a ticket if you plan to use it! All are invited to stay for a reception in the Theatre lobby following the performance.
About the Show: An Upper West Side dinner party invitation brings an unlikely group together, spawning a passionate and explosive debate on America's relationship to race. Tony Award-winner Ruben Santiago-Hudson brings humor and poignancy to one of the most potent conversations in American life. In our shared history, we all sing the blues. But are your blues sweet like mine?
Events
Teach-In: "Charlottesville: What Happened? What Now?"
September 5, 6:00–8:00 p.m., Foster Auditorium, 102 Paterno Library
This event is designed to help students and the larger Penn State community make sense of the events that unfolded in mid-August in Charlottesville, Virginia, and place them in a broader historical context.  Read more and download the flyer.
Lunch with Honors Speaker Series
Lunch with Honors is cancelled for this week so all may attend the Liberal Arts Undergraduate Festival from 11:00 to 2:00 on the Pattee Mall. We will resume next week!
View the Fall 2017 LwH schedule on our events website and download the flyer.
Liberal Arts Undergraduate Festival
September 6, 11:00 a.m.–2:00 p.m.
We're looking forward to seeing you at the Liberal Arts Undergraduate Festival! Learn about the different majors and resources in the College of the Liberal Arts, and enjoy free food, games, raffles, prizes, music and more! #LiberalArtsFest
Penn State Marathon Reading: First Books
September 7 at Noon through September 8 at Noon, Pattee Mall
During this annual event, volunteers take turns reading over a 24-hour period. This year's event, First Books, focuses on author's first published books or the first book in a series by authors from all around the world. Each title will be available in English and the original language in which it was published. Check out the poster for more info.
Questions? Want to sign up to read in advance? Want to read in Spanish, French, Japanese, German, Chinese, Portuguese, or Russian? EMAIL us at marathonread@psu.edu.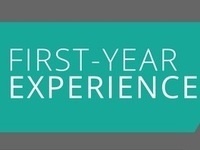 September 11, 5:00 p.m., Findlay Commons
Interested in Tutoring? Penn State Learning can help with tutoring and Guided Study Groups (GSGs).  Be sure to attend this event to learn more about tutoring services offered by subject including Chinese, Japanese, French, Italian, Spanish, Mathematics, Public Speaking, Writing and World Campus. Also Guided Study Groups to support students enrolled in challenging larger lecture courses such as Accounting, Economics, Mathematics, Sciences and Statistics.  View the full FYE schedule…
"Lessons in Human Rights Promotion"
September 11, 5:00 p.m., 131 HUB
Undergraduate students are invited to a discussion on human rights promotion with the Sri Lankan Human Rights Commissioner, Ms. Nelum Deepika, and the Charge d'Affaires of the Sri Lankan U.S. embassy, Gamini Keerawella. The event is hosted by the School of International Affairs.
September 13, 5:30–7:30 p.m., Sutliff Auditorium, 118 Lewis Katz Building
Join the Penn State School of International Affairs, Penn State Law, and the Rock Ethics Institute for a panel of distinguished experts on international human rights discussing the current state of human rights across the world, moderated by SIA director Scott Gartner.
The event is free and open to the public, though prior registration is requested. For more information and to RSVP…
"Congress to Campus" Small Group Meeting ~ RSVP required by Sept. 8
September 13, 7:00 p.m., 302 Pond Lab
Students who are interested in politics and a career in government service are invited to meet with former U.S. Representatives Jim Slattery (D-KS, 1983-1995) and Donald Manzullo (R-IL, 1993–2013) to discuss topics such as the real workings of Congress, why bipartisanship is not totally dead, why public service is a great career, etc. Pizza will be provided. To attend, RSVP to Professor Christopher Beem <cxb518@psu.edu> by September 8.
Courses / Curriculum
PFP Ethics Course Requirement
Students must complete 3 credits in ethics (one 3-credit course, or a series of 1- or 2-credit courses) from this approved list of University offerings. Students may choose from a variety of courses in several liberal arts disciplines. Students who wish to propose another course for consideration should write to the Director, Catherine Wanner. Please include a syllabus if you have one.
NO LONGER REQUIRED:  ENGL 397 (1.5 cr) E-Portfolio Writing and Design
This is a web-based course for 5th semester students and above to develop and refine their college e-portfolios. This course includes considerations of platform selection, audience analysis, arrangement strategies, and portfolio writing style.
Effective immediately, the Paterno Fellows Program will no longer include ENGL 397 or the e-Portfolio as a graduation requirement.  While students are welcome and encouraged to take this course to enhance their e-portfolios, completion or non-completion of ENGL 397 will have no effect on Paterno Fellows status.
Career Enrichment Network
Last call for study abroad applications for the Spring 2018 semester!  Submit your application online by September 15th for the opportunity to gain valuable intercultural skills and experiences next semester.
Need more time to consider all of your options? Learn about all of the study abroad possibilities that Penn State has to offer, including summer programs and embedded courses, and start preparing for the Summer 2018 application cycle.
Apply to be Matched with a Liberal Arts Alumni Mentor
Interested in networking with Liberal Arts alumni? Want to receive assistance on your job and internship searches? Hoping to get advice about the future? Apply to the Liberal Arts Alumni Mentor Program! Students are matched with alumni in a field related to their major and/or their career interests. Mentors work with students to reflect on their experiences and goals, develop new skills, and network for the future.  Read more…
Mark Your Calendars for Fall Career Days: September 12-14
Fall Career Days is a week of career fairs combined with some on-campus interviewing, information sessions, and workshops held by employers who are recruiting students on campus. For more info…
Service / Leadership
PFP Service / Leadership Requirement
Fellows are expected to take on a leadership role or offer volunteer services to a community of their choice totaling at least 50 hours during their college career.  Participants in the Presidential Leadership Academy automatically meet this requirement. To document a leadership or service experience, download the Leadership or Service Documentation Form; complete and submit it using the contact information on the form.  Hours may be reported as they are completed for short-term projects, or after the minimum time is met for long-term experiences.
Volunteers in Public Schools (V.I.P.S) Tutoring Center
The V.I.P.S (Volunteers in Public Schools) Tutoring center serves students in grades K-12 in the State College Area School District. The tutoring center is located at the High School North Cafeteria which is less than 2 miles from campus.  For students without transportation we provide bus tokens. It is held on Wednesday and Thursday afternoons from 3:30-6:00. We are looking for dedicated volunteers who would like to give one hour of their time a week to tutor students from the community. We need tutors in all subject areas but have a high demand for all sciences and math subject areas. This is a great way to fill service hours or education hours. Tutor Application Form
Not interested in tutoring but want to volunteer? We are also looking for volunteers to assist in our after school enrichment program at several of our elementary schools. After School Program Volunteer
For more information contact volunteers@scasd.org.
Penn State Alternative Breaks ~ Give back during your fall break with Penn State Alternative Breaks! This fall we are taking trips to NYC, DC, and New Jersey to work with various communities tackling social justice topics such as; youth development, community development and sustainability, women, LGBTQ populations, and urban poverty, refugee and immigrant populations, peace education, and disaster relief. The trip takes place November 17th – 21st and the cost is $75 which includes transportation, lodging, and meals throughout the trip. Applications are available now until September 10th and can be found at http://sites.psu.edu/alternativebreaks/ under Fall Alternative Breaks. Contact pennstatealternativebreaks@gmail.com if you have any questions!
Your Blurb Here
Are you involved with a local service group that is open for new members?  Send your blurb to PaternoFellows@psu.edu and we'll publish it here.  Please include a brief description of your mission, expectations, information sessions/meetings, how to join, etc.
Etc.
Updating your Information in the Paterno Fellows Database
Check out the new and improved PFP database!  As you complete your Paterno Fellows requirements, you are responsible for marking them "Claimed Satisfied" or turning in the appropriate documentation forms.  You should update the requirements you've met as you complete them. Please do not wait until your graduation semester. We need time to approve your submissions and mark them "Satisfied."  For further instructions, see the PFP website.
PFP Student Programming Grants
Paterno Fellows are encouraged to apply for Programming Grants for One-Time Events or Sustained Discussion / Reading Groups.  Successful applications will enhance students' education, ignite an interest, or make students consider a topic more deeply.  For details, see: pfp-student-programming-grants/
How can I describe the Paterno Fellows Program on my resume?
Paterno Fellows Program, College of the Liberal Arts
Honors Program including advanced academic coursework, thesis, study abroad and/or internship, ethics study, and leadership/service commitment
Director's Office Hours
Feel free to stop by if you have questions, or just to say hello!  Dr. Wanner's Drop-in Hours for Paterno Fellows:  Wednesdays: 9:00 a.m.-noon; and 1:30-3:30 p.m. in 302 Weaver Building
Want to Schedule an Academic Advising Appointment?
If you need help scheduling an appointment with your adviser on Starfish, click the link for instructions. View instructions…
Social Media
Check out items of interest for all LA students on Liberal Arts Voices and on Twitter @PSULiberalArts. Be sure to like the Paterno Fellows Facebook Page. Join the Career Enrichment Network on Twitter @PSULAjobs to keep up-to-date on internships, education abroad, deadlines, and other opportunities in 140 characters or less!