All of us at some point in our lives have been thrilled, enchanted, or perhaps even disturbed by a particular genre of entertainment. And I'm not talking about just any entertainment. In fact, traces of this amusing feat date back over 3,000 years, and were even mentioned by great men like Plato and Aristotle!
It can occur in your home, driving the car or on the go, at the doctor's office, in a meeting at your own office; basically anywhere you want! And not only is this art form incredibly versatile, but it can also be very inexpensive and require little to no actual talent (unless of course you want to make it a career… then you should probably look into some practice).
Ladies and gentleman, this week, we will be discussing a particularly "handy" topic…
Puppeteering and puppets of all sorts, from strings and sticks, to your fingers and arms!
(From here)
Now, if there's something that would definitely be very difficult to do without hands, it would be puppeteering. Hands are the stars of the show, whether they be yanking the strings of marionettes, maneuvering rods, or simply opening and closing while wearing a sock.
They always reign supreme.
Puppetry, synonymous with ventriloquism, has amused the entire globe for centuries, and is a type of performing art like ballet, theater, miming, and others.
There is evidence that they date back as early as 2000 BC in Egypt, where they were used to imitate the action of kneading bread. From ceremonial processions in Africa, to theatres throughout Asia, Europe, and the rest of the Continent, puppets are wholly entrenched within the world's history as tools of amusement, education, and items of sacredness. All thanks to, of course, the hands.
There are lots of types of puppets, too. The marionette (pulled on strings from above), the stick puppet, rod puppets, shadow puppets, ventriloquist dummies, and hand and finger puppets, just to name a few. Each of these require a different skill set and a different form of passion to drive their puppeteer.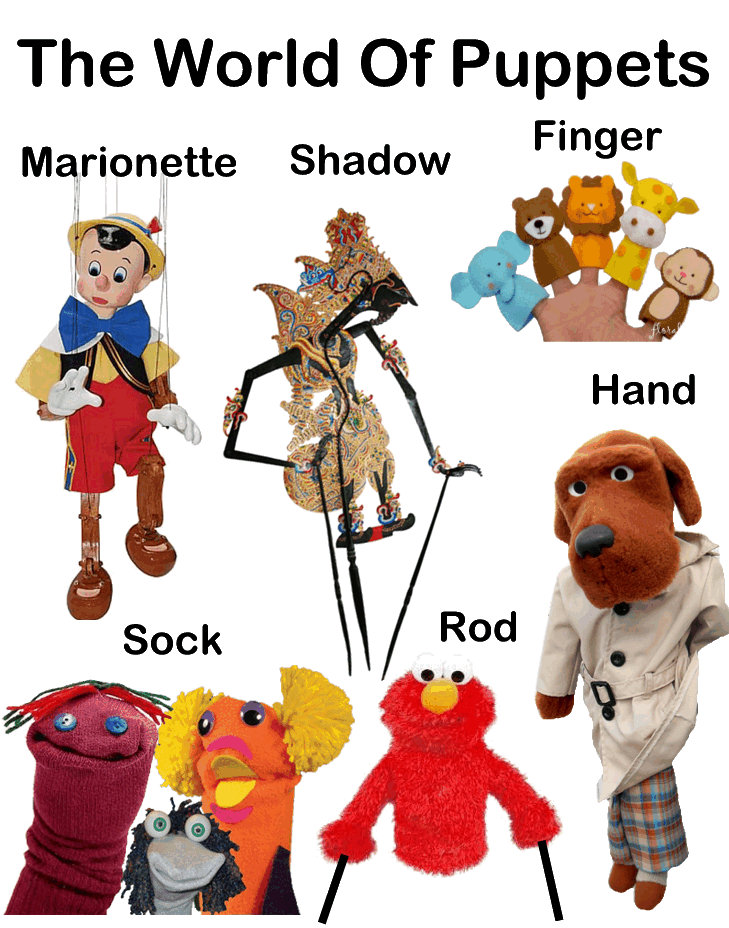 (From here)
And they're everywhere! Who hasn't loved Jim Henson's muppets (shout out to Kermit, he's a cool dude), or as a kid watched Sesame Street or a finger puppet show?
Comedians like Jeff Dunham make a living by using humor and their hands – their puppets – to make people laugh. Ventriloquist dummies continue to instill terror and fear in those who suffer from automatonophobia (fear of things that resemble sentient beings), as well as myself.
(From here)
But the important thing isn't the money, or the horror/humor. Not even the impressive history that underlies the art form.
The most important thing is this: that without hands, puppets would most likely not exist. No Miss Piggy, no Cookie Monster. No silly, stinky socks with googly eyes glued to them. And that would be horrible!
So again, I say it. Love your hands, my friends, and everything that they let you do. They're amazing things, and have very many more exciting adventures to share throughout this blog. Cheers!
(Seen here)