2018 Gilder Lehrman Lincoln Prize Recipient Announced
POSTED BY GILDER LEHRMAN INSTITUTE STAFF ON MONDAY, 02/12/2018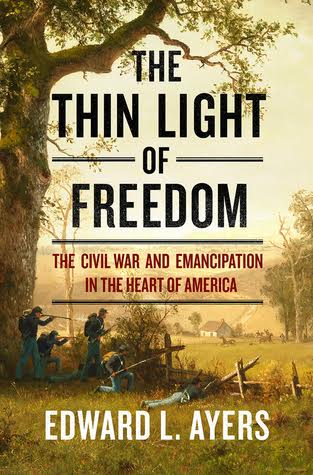 The 2018 Gilder Lehrman Lincoln Prize will be awarded to Edward Ayers for The Thin Light of Freedom: The Civil War and Emancipation in the Heart of America (W.W. Norton and Company).
Ayers is President Emeritus of the University of Richmond where he is now the Tucker-Boatwright Professor of the Humanities. He will be recognized during an event hosted by Gettysburg College and the Gilder Lehrman Institute of American History at the Union League Club in New York City on Thursday, April 26. In addition to a $50,000 prize, he will also receive a bronze replica of Augustus Saint-Gaudens's life-size bust "Lincoln the Man."
"Edward Ayers' Thin Light of Freedom makes the Civil War vividly, unforgettable real by focusing on ordinary people, in ordinary communities, during the bloodiest crisis in American history," said James G. Basker, President of the Gilder Lehrman Institute of American History. "Both students of history and general readers will find this book exciting and enlightening."
The full press release can be viewed on the Gilder Lehreman Institute of American History website.