If my blog posts on various Nintendo games have not convinced you to give them a shot, then I would like to introduce everyone to arguably the best perk of being a Big N fan: looking forward to and watching Nintendo Directs!
For those out of the loop on what this means, a few times a year, Nintendo will air a special online livestream in which they announce a slew of news regarding upcoming games. Directs last around thirty minutes, the dates of which are typically revealed on short notice, so they are usually a pleasant surprise. Given Nintendo's tendency to surprise viewers, you can never really know what you will get out of each livestream, but needless to say, this is what makes them very exciting to watch!
Overall, I thought that last Thursday's Direct was pretty awesome. However, before I discuss what I felt pushed this particular one over the edge, I would like to talk about the things that I did not quite care for. Personally, I found the beginning of the livestream, which pertained to announcements regarding the Nintendo 3DS, to feel rather redundant in 2018.
The 3DS was released in 2011, and while it was great for its time, I believe that there is little need for Nintendo to spend valuable resources supporting it when we now have the much more advanced Switch, which doubles as both a home console and a handheld. In particular, I was slightly irked at the news that the beloved Luigi's Mansion was being remade for the 3DS; why not give it a high-definition remaster on the Switch, where it could still be taken on the go?!
On the topic of game re-releases, they were featured in this Direct in spades. However, besides Luigi's Mansion, I was all for these, given that every other remake was announced for the Switch. Nintendo's previous home console, the Wii U, was a commercial failure despite housing some great titles, so they have been porting over several said games to the astronomically more successful Switch since it launched last year as a means to give those games the spotlight they initially deserved. To me, the added portability factor the Switch provides these re-releases is enough to get me to buy them again, so I was pretty ecstatic to see some of my favorite Wii U titles get Switch versions.
Additionally, titles that originally came out on PlayStation and Xbox have also found their way onto the Nintendo Switch, such as Crash Bandicoot (pictured above). Again, I support these, as the idea of Nintendo having many of the same games as its competitors plus the ability to play them on the go is simply an ingenious one that will help make the Switch competitive on similar footing to its contemporaries.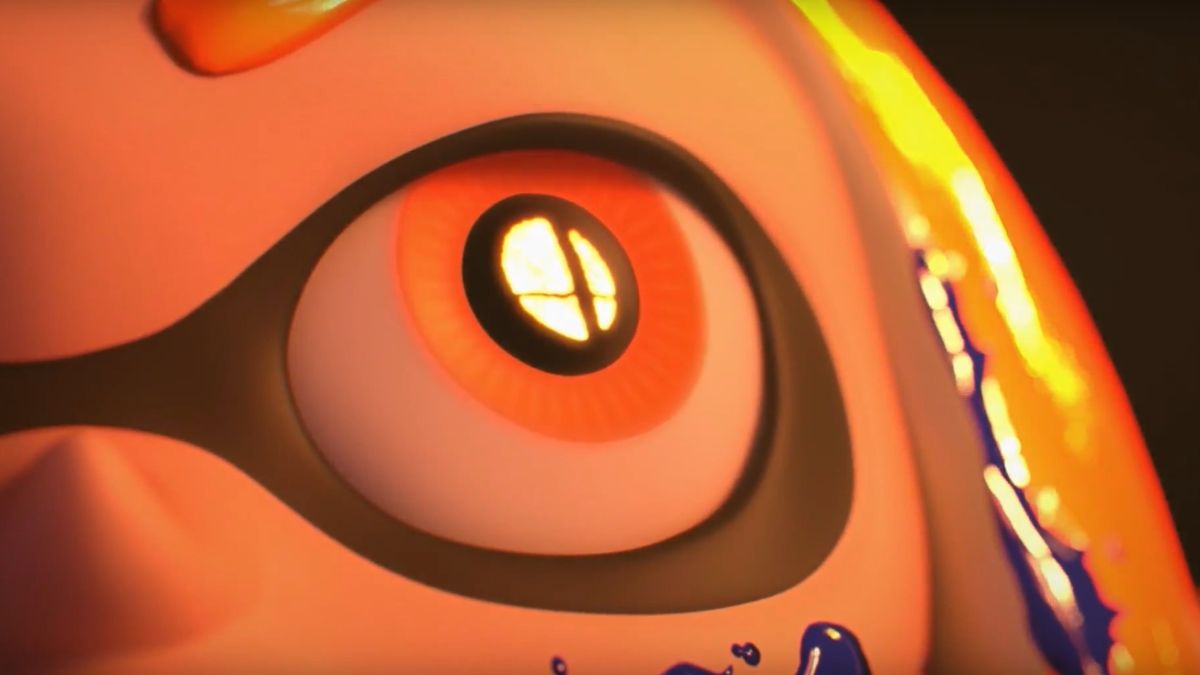 As for entirely new content, the Direct aired a special segment on the upcoming Mario Tennis Aces, which, surprisingly, made me somewhat consider buying a sports game. Another highlight was an upcoming story expansion for Splatoon 2, which gave me more incentive to eventually buy that game. However, the best was saved for last, as the end of this Nintendo Direct featured a brief, surprise teaser for something that us fans have been speculating about for over a year: a new installment in the Super Smash Bros. series! I will admit to screaming like a girl when the famous logo appeared in Inkling's eye (as seen above), and this is what ultimately made this Direct great for me.
However, it can be argued that the best part of last week's Nintendo Direct for me was actually what happened afterwards. The announcement of a new Smash game immediately went viral on social media, and within a few hours, one of my high school friends, who is not a Nintendo fan, texted me saying he now wanted a Switch. I was overjoyed when I heard this, as I have used this blog as a means to try and persuade others to get into the kinds of games that I like, and the fact that it is now starting to occur naturally indicates that Nintendo is obviously doing something right that is appealing to more "mainstream and mature" gamers!