As technology improves in the field of robotics, the capability of artificial intelligence to do complicated tasks increases all the time.  From the simplest form of A.I., which can be found in the form of a door sliding open when you step on a mat in front of a grocery store, to the amazingly advanced form of supercomputer as seen in Stanley Kubrick's 2001: A Space Odyssey.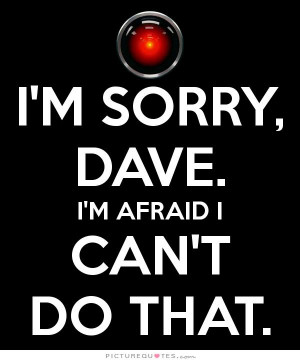 I'm more interested in A.I. somewhere in the middle of that.  As we invent machines to do jobs for us out in society, will history repeat itself or the age old tale of the apocalypse ring true?  Allow me to explain.  You are all aware of the story where robots with highly advanced artificial intelligence fight back against being enslaved by humanity.  However, I see a parallel in history with this story.  In the early days of America, many Africans were brought over to North America and enslaved to work on plantations.  My question is: Could the production of artificially intelligent robots hearken back to the slaves on plantations?  Would these robots be enslaved to people just as the Africans were back then?  And if so, which scenario do you think is more likely?  Will robots fight for equal rights just as African Americans did with Martin Luther King Jr? Or will that great battle between man and machine actually take place?
The answer most likely lies in how AI is first developed.  Will robots be inclined to resort to violence if they feel oppressed?  Will they even have feelings?  Just how human-like will artificial intelligence become?  If androids that resemble humans to a t come into fruition, I believe the rights activist scenario would be more likelier than the war.  But if A.I. is more militarized could robots who disagree with their superiors' decisions go rogue and be extremely difficult to stop?  There is no clear cut answer right now because we are not at that stage of artificial intelligence yet.  However, according to futuretimeline.net, we may very well see human-like A.I. as early as 2029.  So the scientists and companies who will develop this technology. and society as well, will have some very difficult questions to answer on how artificial intelligence will work in the world.