Admit it, not a day goes by where you didn't watch TV. It has become such a staple in our life, it's where we get the news and watch our favorite sports teams. Im sure you remember hearing as a kid too much TV will damage your eyes. Personally I think our parents were just trying to get us outside more because this just isn't true. According to this article this statement just is not true anymore. Key word there was anymore. At one time this was true. The TV's that were around in the 60's had so many things that could go wrong with it. One example is the TV giving out X-Rays. Now this doesn't sound very bad, but this is where the saying came from these X-Rays. They caused damage to the eye. However we are so spoiled in our world with our flat screen, 4k TV's that we no longer have to worry about this. They just sit back relax and enjoy the entire screen.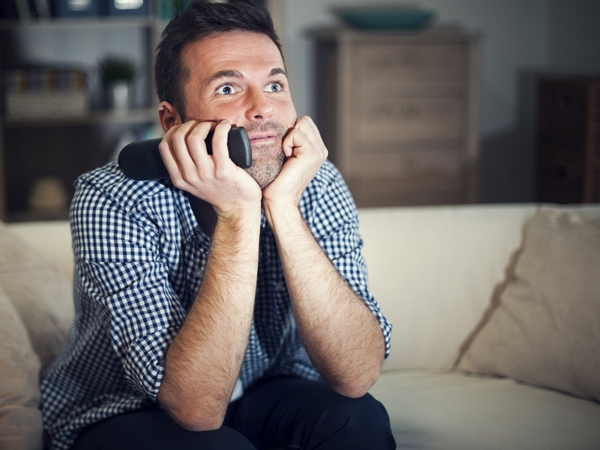 Another way to avoid any trouble from watching TV is sitting eye level with the screen. If you do not this can cause eyestrain. Focusing to hard on a TV screen could also cause eyestrain.   Eyestrain is nothing to take to likely however. It can cause headaches and many other uncomfortable things with your eyes. If you find yourself having an eyestrain there are many things you can do to get rid of it, the simplest is to just rest your eyes. Give them a break sometimes they need it. You can check the rest on page 3 of this article, they give great tips on avoiding eyestrains. Also some over the counter eye-drops never hurt either. However if you just avoid what causes eyestrains you should never have to worry about it.
With it being very easy to avoid eyestrains which is the worse thing that can come out of watching to much TV other then feeling lazy. I would say you can watch on, as much as you want. Just don't focus to hard and you will be golden.
Sources-
http://health.howstuffworks.com/human-body/systems/eye/tv-bad-for-eyes2.htm
Pictures-
http://i4.mirror.co.uk/incoming/article6419190.ece/ALTERNATES/s615b/A-young-family-watching-television.jpg
http://media.indiatimes.in/media/photogallery/2015/Jun/1056748_1437685570.jpg