In the spirit of Halloween, I have noticed that everyone tends to be a little on edge: with creepy clowns, scary decorations, and horror movies galore, everyone's anxieties are elevated. This got me thinking: when people are scared or nervous, they exert a lot more energy than they would being happy, calm, or lighthearted. So I began linking the feeling with ones that are similar to physical exercise, which is scary enough on its own. Is it possible to actually gain any health benefits from watching scary movies?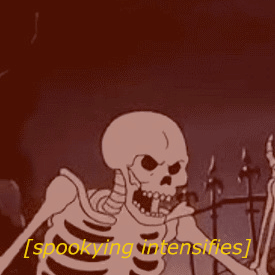 According to The Telegraph, the University of Westminster in London, England permed a study where they had people watch horror/thriller movies, and noting the bodily reactions. After watching some of these movies, it was noted that the people on average had burned over 100 calories, which can equate a brisk walk on the treadmill.
So watching scary movies can in fact burn calories! But how?
When people are scared or anxious, their heart rates quicken, their breathing rates increase, and they sweat. When a person's heart rate increases, it helps blood circulate much faster around the body and increases the amount of adrenaline in the body – a great example of this is when you're watching a movie with a "jump scare" – a sudden, spontaneous, frightening scene. A jump scare is so sudden that it can make your heart rate spike instantly, and forces all of these processes to happen essentially all at once. That experience can be similar to a sprint on a race track – your heart is already pumping blood faster than usual because you're anxious and excited, and once you start sprinting and exerting so much force and energy almost immediately, it causes the heart to react in the same way.
So this Halloween, if you're looking for easy ways to burn off the extra calories from all the halloween candy you ate, a good solution would be to sit back and watch AMC's horror movie marathon on repeat.
Photo source: here
Web source: here