As winter is coming, i felt the urge to find a study related to my favorite sport: skiing. I've been skiing since I was about two years old, mostly due to the fact that my mother grew up on a ski team from elementary school through college, and her father did the same and was an active ski patrol until his fifties. With so much history of skiing in my family, I naturally fell in love with the sport. But skiing is a very dangerous activity and can be deadly, so my mother always stressed one thing, and that was to wear a helmet.
I never complained about wearing a helmet, I understood pretty much from the start that a helmet could be the difference between life and death on the slopes, plus it keeps your head warm. So I was shocked when i stumbled across this article from the New York Times, which states that although the percentage of skiers and snowboarders that wear helmets has grown significantly in the past few decades, the number of ski-related brain injuries and fatalities has remained mostly the same. This was very surprising to me, and didn't make sense at first. The study done is observational, retrieving data from this report (bottom of page 3). Although at first it may appear that helmets are useless, I found that the article does a good job providing third variables that may have an effect on the relationship between helmet use and death. For example, the article talks about how in today's world we have more advanced gear and equipment that allows skiers and snowboards to explore more dangerous territory, take more risky air time, and travel at faster speeds on the snow. This leads to an increase in people engaging in more dangerous stunts, simply because they are able to.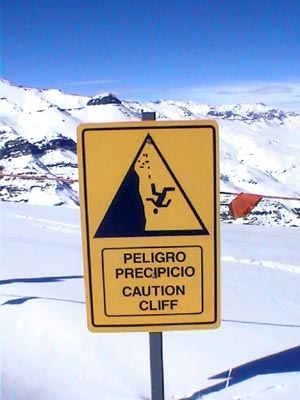 Not mentioned in the article though, is the fact that they are comparing a percentage to a number value. The putative casual variable is expressed as a percent of helmet users out of all skier and snowboarders, the putative response is expressed as the number of brain injuries and fatalities. This means that the study did not account for increase in population and therefore likely increase in the number of people who ski. So it is possible that if you were to express the dependent variable as a percent rather than a number, there may be a better relationship showing that helmets do prevent serious injury and death.
Despite the data this study provided, it has not changed my stance on helmets at all. Even if there is only a small chance my helmet will save my life one day, I am going to continue to wear it every time I'm out on the mountain. I would personally advise everyone else to do the same, but that's just my opinion.