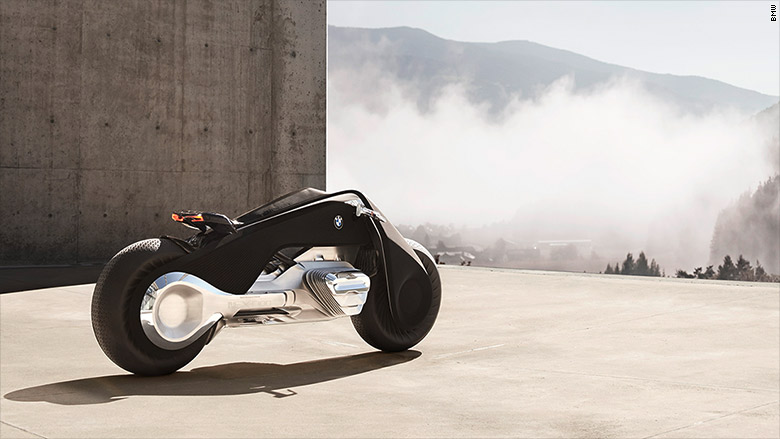 (Citation for picture is here)
BMW has currently been working on a safer motorcycle. Motorcycles are socially looked at as dangerous, unnecessary, and for rebels. BMW wants to change this stereotype and make motorcycles that are more resistant to falling over. The bike has self-balancing wheels, so when at a stop light or stop sign, the operator doesn't need to put their feet down to keep the bike upright. The bike does still have a kickstand though for when the motorcycle is turned off. The bike is fully equipped with senors so that it can detect other cars, therefor, avoiding accidents.  BMW also claims that riders wouldn't need to wear a helmet. BMW says that instead of a helmet, they will wear a visor with a head-up display with vital information. In my opinion, I don't think that this will be coming out any time soon. Our world isn't ready to make this drastic of a change. Also, the technology for this is extremely new, so that means it very temperamental and untrustworthy if given to the hand of the public. For this invention to work, the bike would essentially need to be made fool proof.
Even though this is just considered a concept vehicle, it means that they are thinking about more futuristic technology. This is something we do need to be skeptical of because new technology is typically very temperamental. I think that this would need to go through a lot more development and it would need to wait at least ten years before it was released to the public.