Telsa has recently released news that all cars in future production will have the capability to drive themselves.  This got me thinking of how self-driving cars are closer to being an everyday reality than people realize.  Telsa has said that self-driving cars will be safer than human operated ones; I firmly believe this because it takes out the human error in driving.  How it works is the cars has a series of cameras that gives it a 360 degree view of what is happening around the car.  The car is also equipped with sensors that can detect object up to 250 meters away .  On teslas website there is a video demonstrating the car driving itself and how safe it can be.  In this video what impressed me the most was the fact at the end the car parked itself
with no one in the car.  There are a lot of applications for these self-driving cars including ride-sharing/taxi services and if this technology can be applied to the trucking industry this could have huge implications.  Instead of the trucks only being able to drive a maximum number of hours in a day they could drive 24/7 and this would lead to the faster delivery of packages.
Telsa is not the only company working towards this idea; google has also been investing a lot of time and money into prototypes.  The advantage tesla has over google is that these features are already in cars on the streets and look more stylish than the google cars.  Google cars are similar to Telsa that they use sensors to detect objects on the road.  The car is so advance that it can tell want kind of object is around it and predict how the object will move.  Another feature that google cars are using is google maps to be able to navigate the roads.  Here is a video of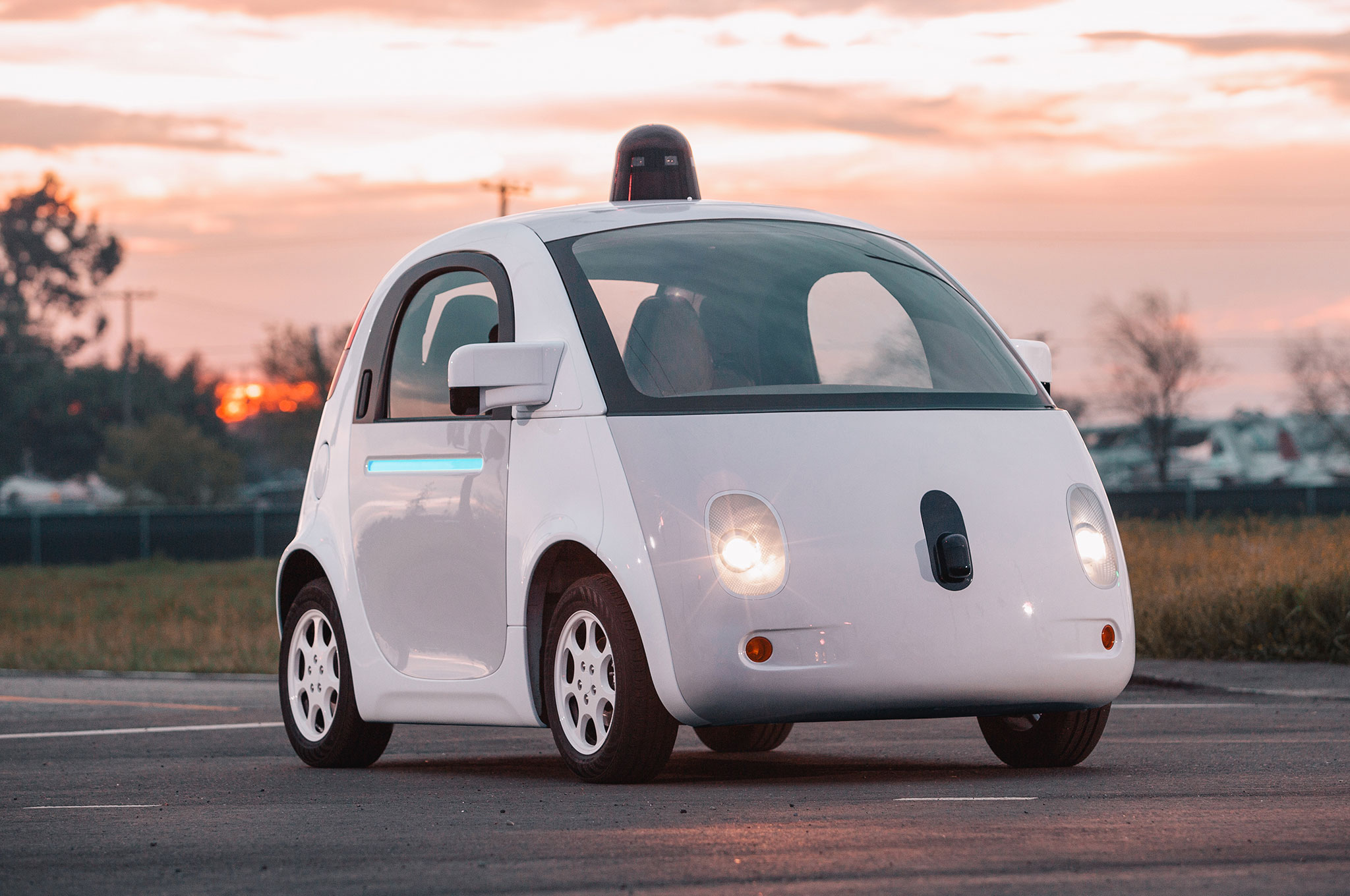 people riding in googles prototype.  In the video a blind man is testing out this car and says how it can be life changing.  These cars will really benefit people who do not have the ability to drive a car; it will give them the freedom to go where they please that they did not have before.
Another company that has shown a major interest in self-driving cars is Uber.  This is a very interesting idea because as of now Uber's biggest cost of production is the driver they have to pay.  With taking out this aspect this could increases Uber's profits exponentially.  Laws would need to be passed that would not require a driver in the drivers seat so I think this concept would come many years after driverless cars.  The US government faces many new challenges once these cars become more regularly seen on the road.  Some of the problems that come to mind is does there need to be a driver, does the driver have to be awake, and finally speed limits on highways could change if crashed decrease greatly.  The future of the car industry could change greatly in the years to come.
Picture Sources
http://blog.americansafetycouncil.com/googles-self-driving-car-hit-a-bus/