Is it better to run to class while it's raining or walk?  Myth busters did an episode about this myth a couple of years ago that can be seen here.  In the video they say that walking is actually better.  They said that when you walk only your head and shoulders get wet but when you are running the front of your body is also getting wet.  They did an experiment that had them wearing cotton suits and walking in the rain.  They did the same experiment and rain the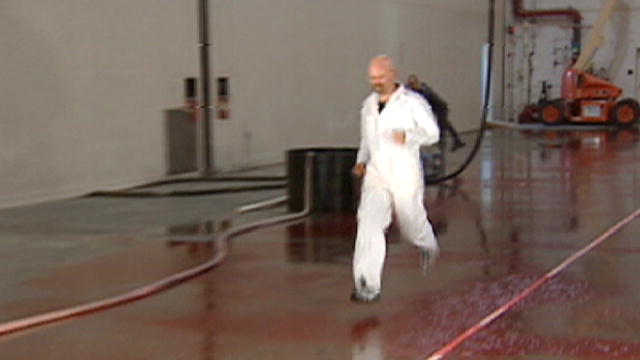 second time.  In order to compare their results, they weighed the cotton suits after each run and compared the numbers.  After the experiments were done they concluded that by walking you in fact get less wet.  This is not what logic would tell you what would happen and a lot of people challenged this conclusion.
While I was researching this I came across a video that said running is actually better, that can be seen here.  This is what most people think would be the case because you are spending less time in the rain therefor you get less wet.  In the video the man explains that while when walking you only get wet from the top if you were to just stand there you would in fact get less wet.  Since the experiment has a moving element involved he shows that actually running gets you less wet because of the amount of time spent in the rain.  Mythbusters revisited this myth years later and actually changed with what they originally went with.  This is an example of something we have talked about in class of scientist challenging other scientist work.  After revisiting their work, they redid the trails with real rain instead of artificial rain and found different results.
In conclusion, running in the rain is the better option than walking when you are trying to stay dry.  This is an example of scientist challenging each other's conclusions in order to get the best results.  By the myth busters receiving feedback of them conducting the experiment wrong it made them re do it and come up with a new conclusion.
Picture source