At some point or another in our lives, we have all had an overwhelming number of tasks to get done in a seemingly minimal window of time. To solve this, we attempt to multitask. I for one try to multitask quite frequently, albeit with things that have varying levels of importance. I try to lock in and focus on my work but a lot of the time, text messages and snapchat enter the fold. Sometimes, I feel compelled to throw in headphones or answer a facetime call. Maybe my fantasy football roster could use an overhaul prior to the games on Sunday. Meanwhile, I somehow manage to get my work done well and on time. Seemingly, multitasking is a real thing then, right?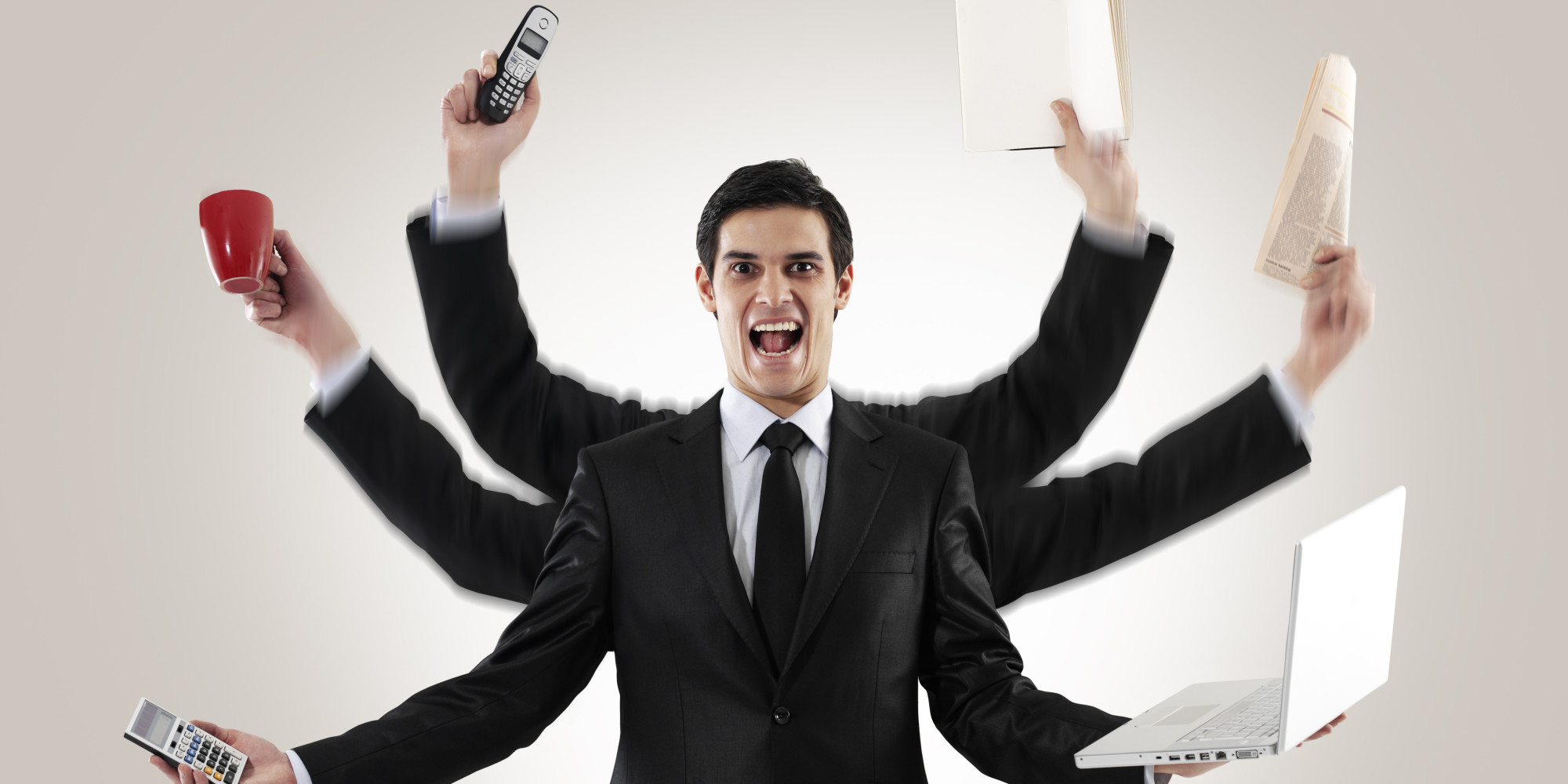 photo 1
Well, the answer is no; what society in general understands to be multitasking isn't even real. It's actually a great method of becoming inefficient and can be very distracting, such as the example from the source in the previous sentence: using your eyes to attempt to text and to drive at the same time. A less-deadly example that I've actually attempted was to watch television while I was running on a treadmill and hydrate with some Gatorade while still on the treadmill. I was able to watch television and run on the treadmill simultaneously (I'll explain how in the next paragraph) but I was not able to take a drink. I had to slow down my speed to make sure I could actually grab my drink and had to look down to make sure I didn't fly off the treadmill.
Now, how come I was able to run while I was watching television? Every single thing that you do is processed by some part of your brain. If you try to complete multiple tasks at the same time and those tasks involve different parts of the brain, it is possible to do multiple things at once. This exception has very clear and specific parameters: if one of the two actions is basically
mastered, such as walking, running, eating, and the like, another action using a different part of the brain can be done. Since watching television and running are two actions that don't involve the same part of the brain, I was able to do them together. However, adding my sip of Gatorade into the equation was not good, as I was moving my legs and arms in different directions to do two different things. How could that part of my brain focus on either one of them?                                                                                        photo 2
What actually happens when people think they are multitasking, as described here and in the same link from the paragraph above, is called serial tasking. Your brain shifts focus from one task to another pretty quickly but it doesn't do multiple tasks at the same time. So, going back to the opening paragraph when I was discussing my attempts of multitasking work with various things on the outside, I was actually shifting my focus from my work to texting, snapchat, music or a call. I wasn't actually doing any of those things at the same time because each activity needs to be focused on to be completed. If I'm going to send a text, I cannot type on my laptop and my phone at the same time. If I'm going take a picture on snapchat, I have to divert my attention from my textbook to my phone briefly. The list goes on and on. What shouldn't go on anymore is the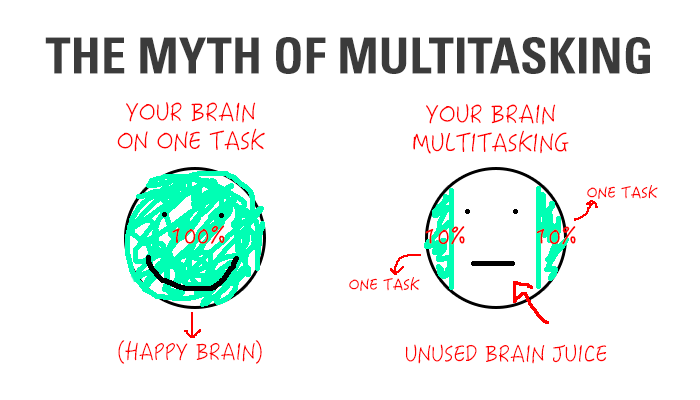 belief that the human brain can do multiple tasks, what we all thought was multitasking, because the brain cannot do that.