I have girlfriend, who is always smiling and laughing for the most part everyday. By the end of the month she is not her usual self she acts completely different person. She will go from happy to sad to happy to mad and happy again all in a day and let me tell you it sucks.
It was hard to try to understand what was going with her So I decided to do some research and found this out. So when females are going through their menstrual cycle; hormones in their body can influence their mood. When a female starts her menstrual cycle she goes through different phases.
The first phase is called the Follicular Phase and Ovulation; often known to be when females are feeling good which is when their hormone estradiol starts to go up. When Follicle stimulating hormones are released trigger the creation of follicles in the ovaries that hold eggs.
The second phase or the feeling sexy phase is the Ovulatory Phase. When a women is in this phase a matter called Luteinizing hormone rises. The Luteinizing hormone helps set free the eggs from the ovaries and into the fallopian tubes for fertilization. In this phase the woman can exhibit sexual behaviors.
The last phase or the Luteal Phase, which is the phase right before they menstruate after women have ovulated the eggs that were in the follicles emit hormone progesterone; and as the progesterone level goes up women begin to get moodier this is when women become irritable.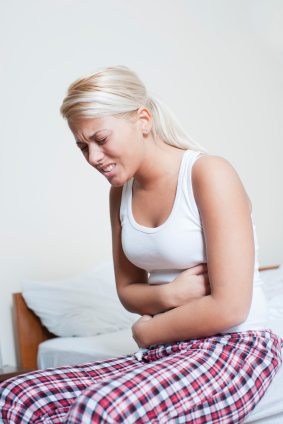 Another thing that I found interesting when I was doing research on the topic According to Medicaldaily.com women during their menstrual cycle may see a decrease in their cognitive ability. Menstrual cramps can interfere in their selective attention and in their attention span; meaning that they are likely to lose track of tasks that they are doing.
Wow women go through a lot when their menstrual cycle comes around; their body has a lot of things going on. Now that I know what they go through it helps me better understand why the changes in mood occur their bodies reset every month so that they can be fertile.
Sources:
http://www.everydayhealth.com/womens-health/how-your-menstrual-cycle-affects-your-behavior.aspx
https://theperiodvitamin.com/wp-content/themes/vitamin/image/Cramping.jpg