I love tea. I love all different kinds of teas. I love everything about tea, from the leaves to the teacups to the delicious snacks you can munch on while sipping a hot cup. For any of you out there that *think* you don't really like tea, this post is so you can find your own way to enjoy tea too.
Find Your Type
As I mentioned in my first post, there is an unbelievable variety of teas from different cultures and parts of the world. Across continents, oceans, and time, people have developed teas that taste wildly different– hot or cold, sweet or bitter, creamy or straight, refreshing or filling, the different characteristics are almost infinite. Just take a look at these videos to get a glimpse of all the myriad options you have to choose from.
If you think you don't like tea, I challenge you to try a couple of these different varieties. My guess is that you'll find one you love! If American iced tea is too sweet for you, try Chinese pu-erh tea. If you want something fun, fruity, and refreshing, try Taiwanese bubble Tea. Want something soothing and fresh after meals? Moroccan Mint Tea may be a good option. Play around with different types of tea and different brewing methods to see what suites your palate. And remember, you never have to follow a recipe perfectly, in fact…
If You Don't Want to Commit 100%
It's completely alright if you don't like plain tea, straight from the teapot with no additions. Flavor enhancers like cream, sugar, and spices can be added or removed from tea varieties in any which way you choose. Actually, you can use tea as one of several components in refreshing mixed drinks if you want to drink tea, but not full force. Add lemonade, sparkling water, different juices, herbs, or fruit to change it up. Add ice to normally hot teas if you like cold, refreshing drinks. Make tea smoothies, tea slushies, maybe even tea cocktails (for readers of legal age). The different combinations are endless, so find a combination that works for you! Here is a list of 22 delicious different ways you can mix and match tea to get those creative juices flowing. Additional Nibbles
Who said tea can only be a drink? Some tea lovers have found ways to incorporate tea into everything from macarons to roasted butternut squash. Tea can add a delicate, herbal, earthy flavor into any of your favorite recipes, deepening the flavor and layering unique aromatic undertones. If you find a flavor of tea that you really love, it may be worthwhile to experiment with adding some tea leaves/tea into your favorite biscuit or cookie recipe to make a new staple snack. I find that this addition technique works especially well for people who already love adding lavender or chamomile to their dessert recipes because the herbal flavor that's added is fairly similar for some kinds of tea. Moreover, if there's a complete tea recipe you enjoy (such as a certain chai blend), you could try making cookies or biscuits centering around those flavors specifically in order to enjoy your favorite tea in different mediums. Check out this list of 18 scrumptious recipes for food/desserts involving tea for inspiration.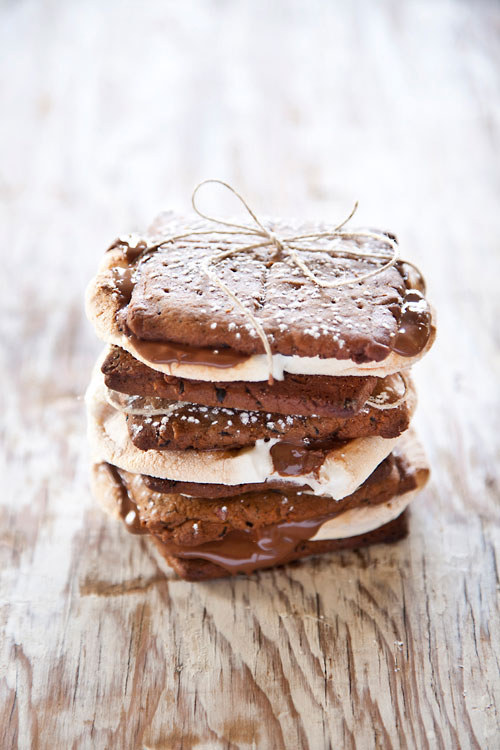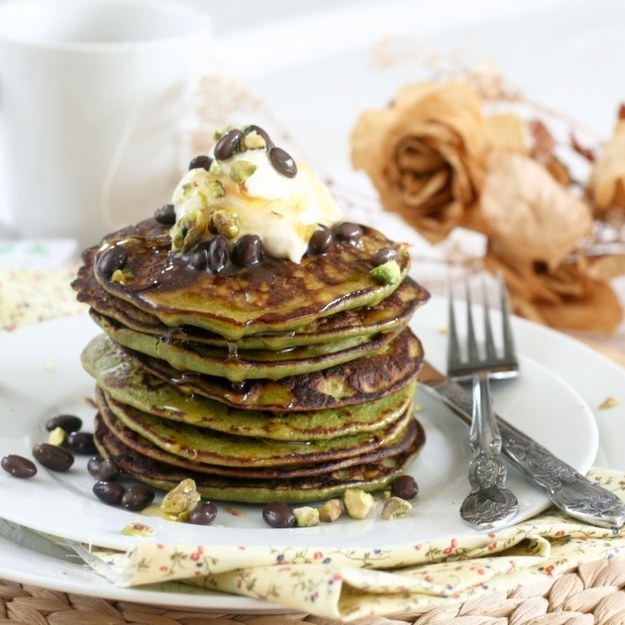 Accessorize, Accessorize, Accessorize!
Finally, as I detailed in my last blog post, a huge part of enjoying tea is finding pleasure and joy in the act of brewing and drinking your tea. Much of this has to do with the physical appeal of the objects you're using, so use teacups, teapots, saucers, and various other additions that you truly love! With a little bit of hunting (I recommend the world wide web, vintage boutiques, antique shops, or anywhere you like to shop for dishware), you can find some really lovely pieces that can make your tea experience a hundred times more fun, cute, elegant, whimsical, [insert adjective of your choice here], depending on what you choose. You could use traditional celadon, creative teacups with surprises inside, uniquely decorated or formed teapots, cute tea infusers (I personally enjoy a Moby Dick inspired whale tea infuser), or free-spiritedly bohemian tea canisters. If you love to knit, you could even make a little tea cozy to give a plain white teapot some personality (or just buy one if you don't like to knit). Here are some examples of different accessories you could use. The biggest takeaway here is that you should use utensils that make you feel happy.
In the end, tea can be anything you want it to be. Though this short blogging stint may be at an end, I urge you to search for your own personal tea culture. Find what you enjoy and indulge in it– we could all add a little tea-light and loveliness into our lives.
Works Cited
http://66.media.tumblr.com/tumblr_lqfzl5mIkE1qb9znso1_500.gif
www.youtube.com/watch?v=RbQHUIi9gy0
www.youtube.com/watch?v=kRxjQ9Nyh94
https://img.buzzfeed.com/buzzfeed-static/static/2016-06/10/6/asset/buzzfeed-prod-fastlane03/sub-buzz-6578-1465555524-1.jpg?resize=625:938&no-auto
https://img.buzzfeed.com/buzzfeed-static/static/2016-06/10/6/asset/buzzfeed-prod-fastlane02/sub-buzz-24069-1465555931-11.jpg?resize=625:938&no-auto
https://img.buzzfeed.com/buzzfeed-static/static/2014-04/enhanced/webdr06/14/14/enhanced-2237-1397499535-4.jpg?no-auto
https://img.buzzfeed.com/buzzfeed-static/static/2014-04/enhanced/webdr03/14/17/enhanced-10221-1397511415-1.jpg?no-auto
https://img.buzzfeed.com/buzzfeed-static/static/2015-03/21/14/enhanced/webdr06/enhanced-buzz-23871-1426963758-33.jpg?no-auto
https://res.cloudinary.com/keep/image/fetch/t_post_large,f_auto/https://s3.amazonaws.com/production-ol-images/29c2b816721f5790d7809e78c555ccd9.jpg
https://media1.giphy.com/media/LHrCZhpFnlyNO/200_s.gif