When I go to bed at night, the last thing I check is my phone and vice versa when I wake up in the morning. My mom would always tell me to "put my phone away an hour before bed" because it negatively affected my sleep. Although I never really listened to her, I can feel the affects weighing on the amount of sleep I get now. The reasons behind this is because the light reflected from the screen negatively impacts our internal clocks causing our sleep patterns to scatter.
An article posted by BusinessInsider.com explained to me how the lights reflected from the I-phone are blue and white lights. This leads to the prevention of melatonin being released from our brain which is a vital hormone that informs our body that it is time to sleep. When melatonin is not released right at bed time it makes falling asleep a much more difficult task. Experts suggest that turning your phone off an hour before bed time could lead to a much deeper and faster sleep.
A study was conducted and the researchers found out that a double expresso coffee does not negatively affect your sleep as bad as your cell phone does. The blue light is so strong that when our brain receives the light it comes off as a sun glare, which results in our sleep time being pushed back as well as our melatonin not being released from our brain. The light reflected from your phone is basically telling your brain not to sleep. All in all, put your phone away about an hour before you go to bed and watch your sleep increase dramatically.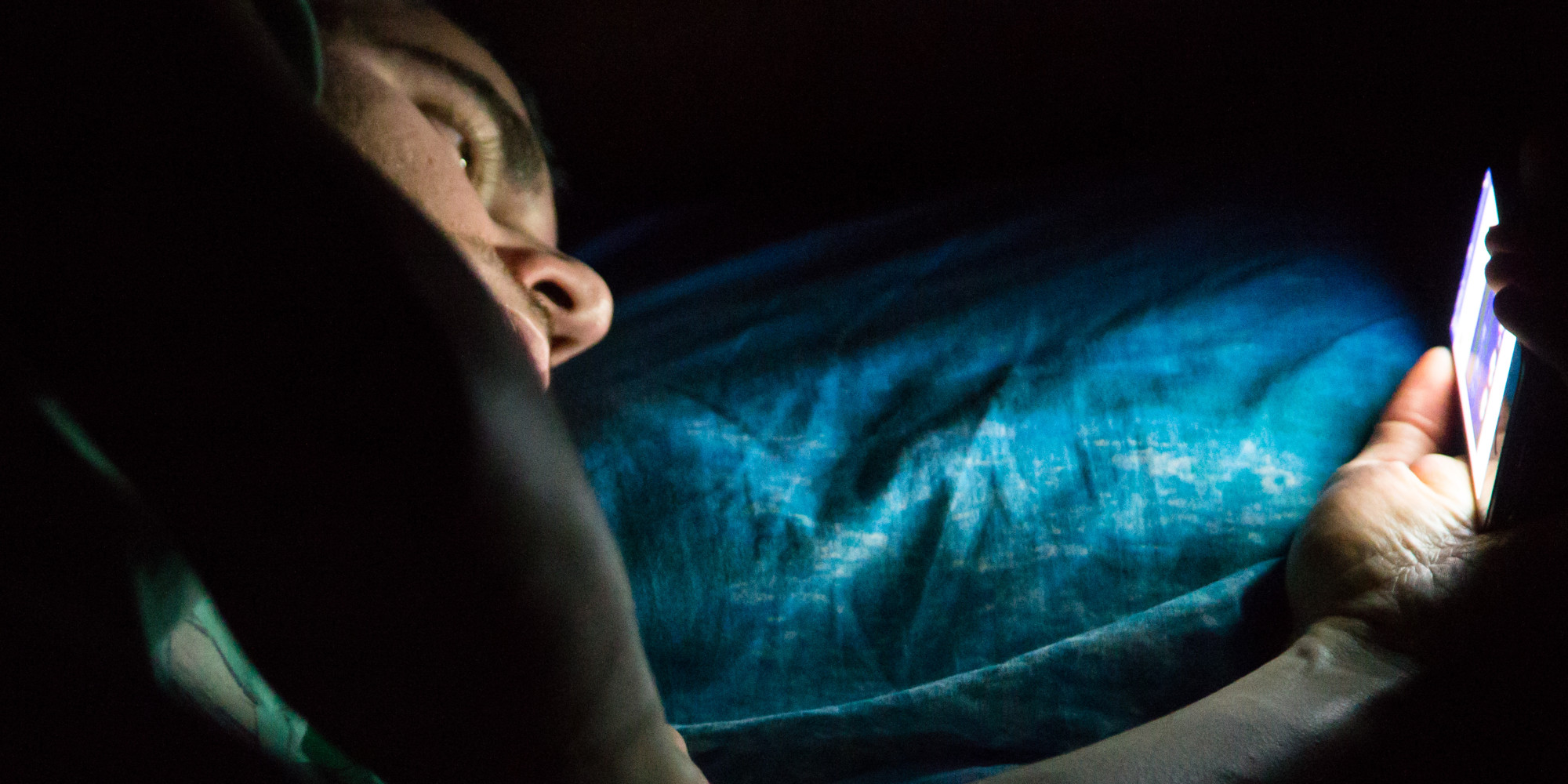 Cites:
http://www.businessinsider.com/why-its-bad-to-use-your-phone-before-bed-2015-7
http://stm.sciencemag.org/content/7/305/305ra146